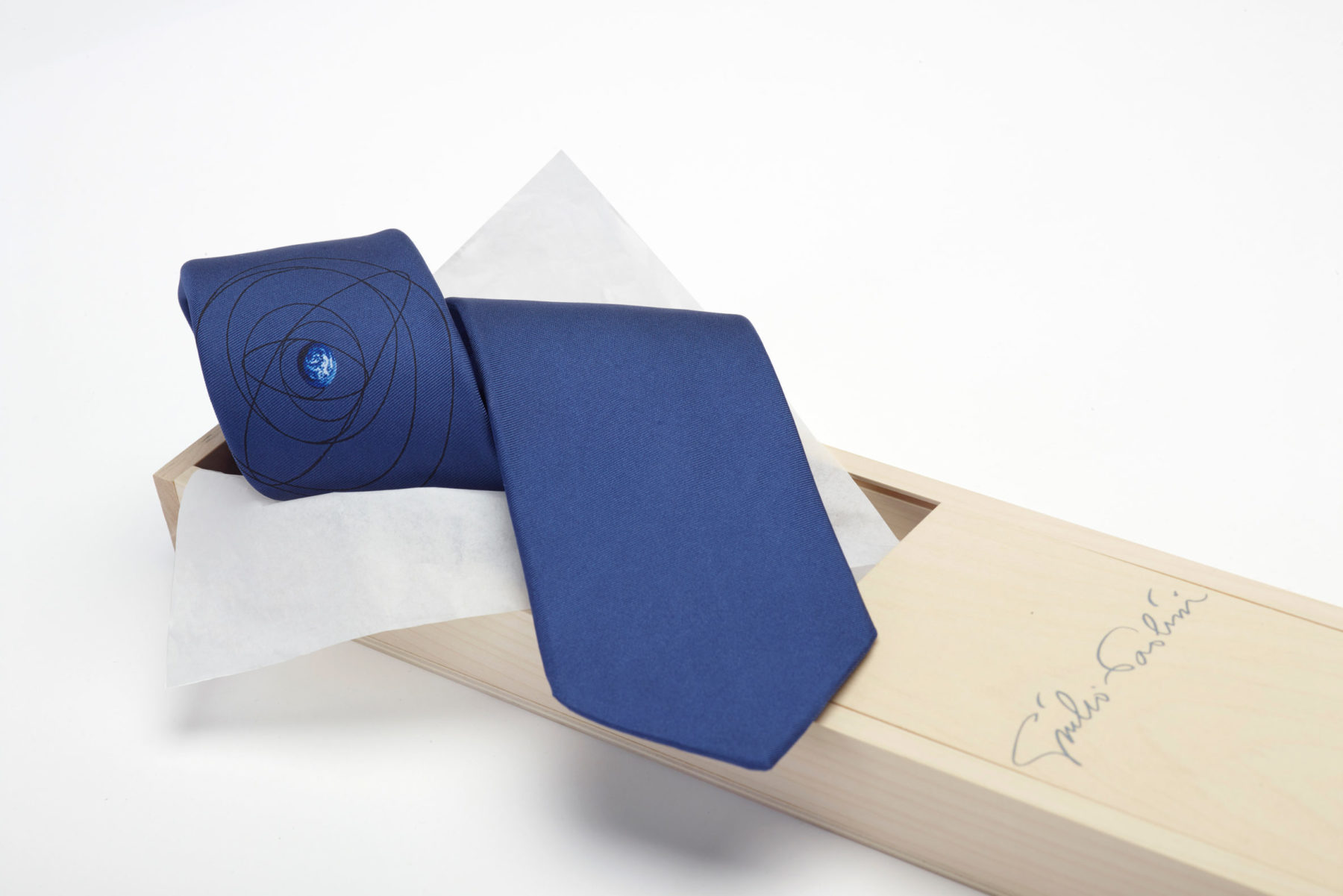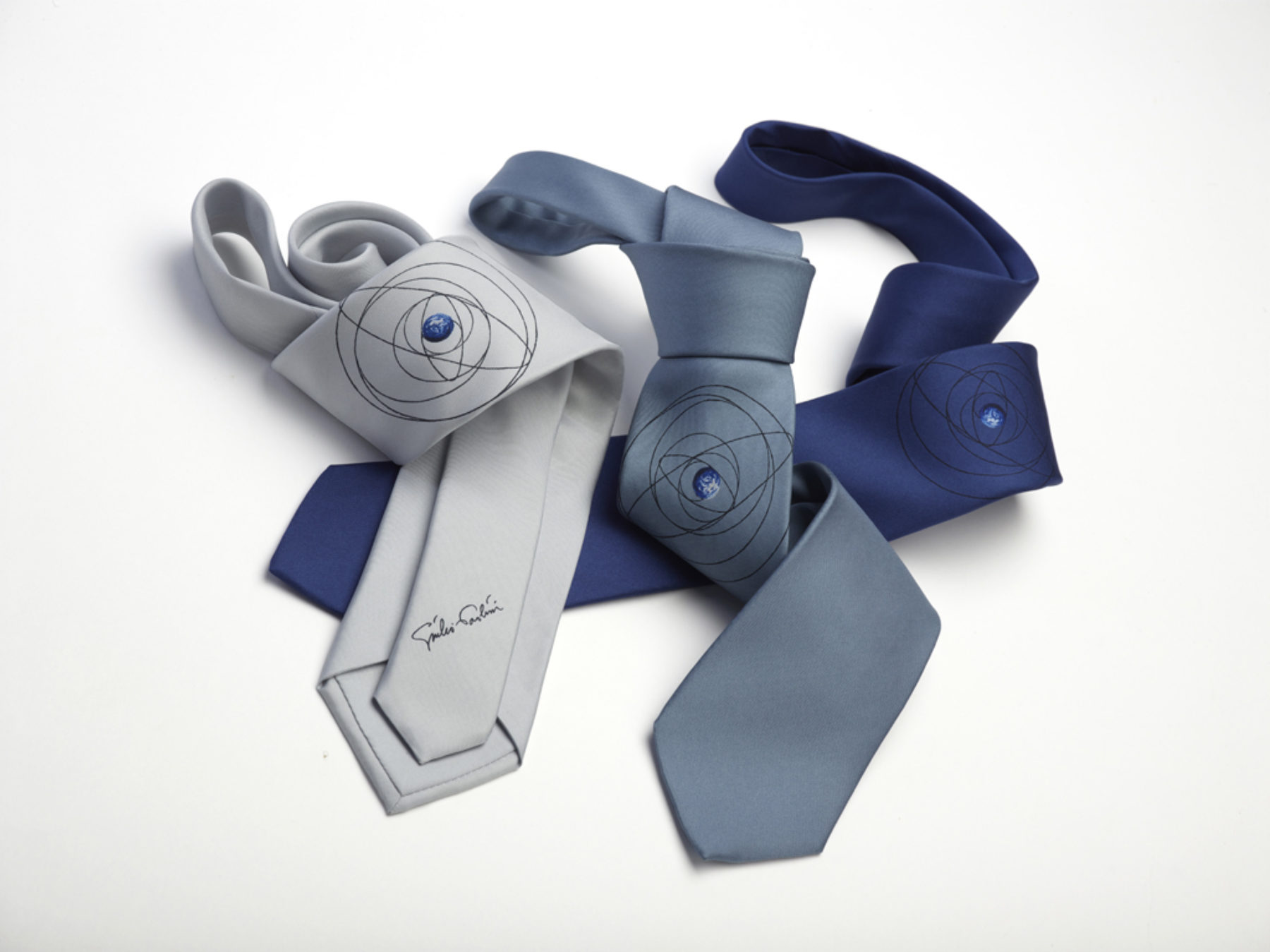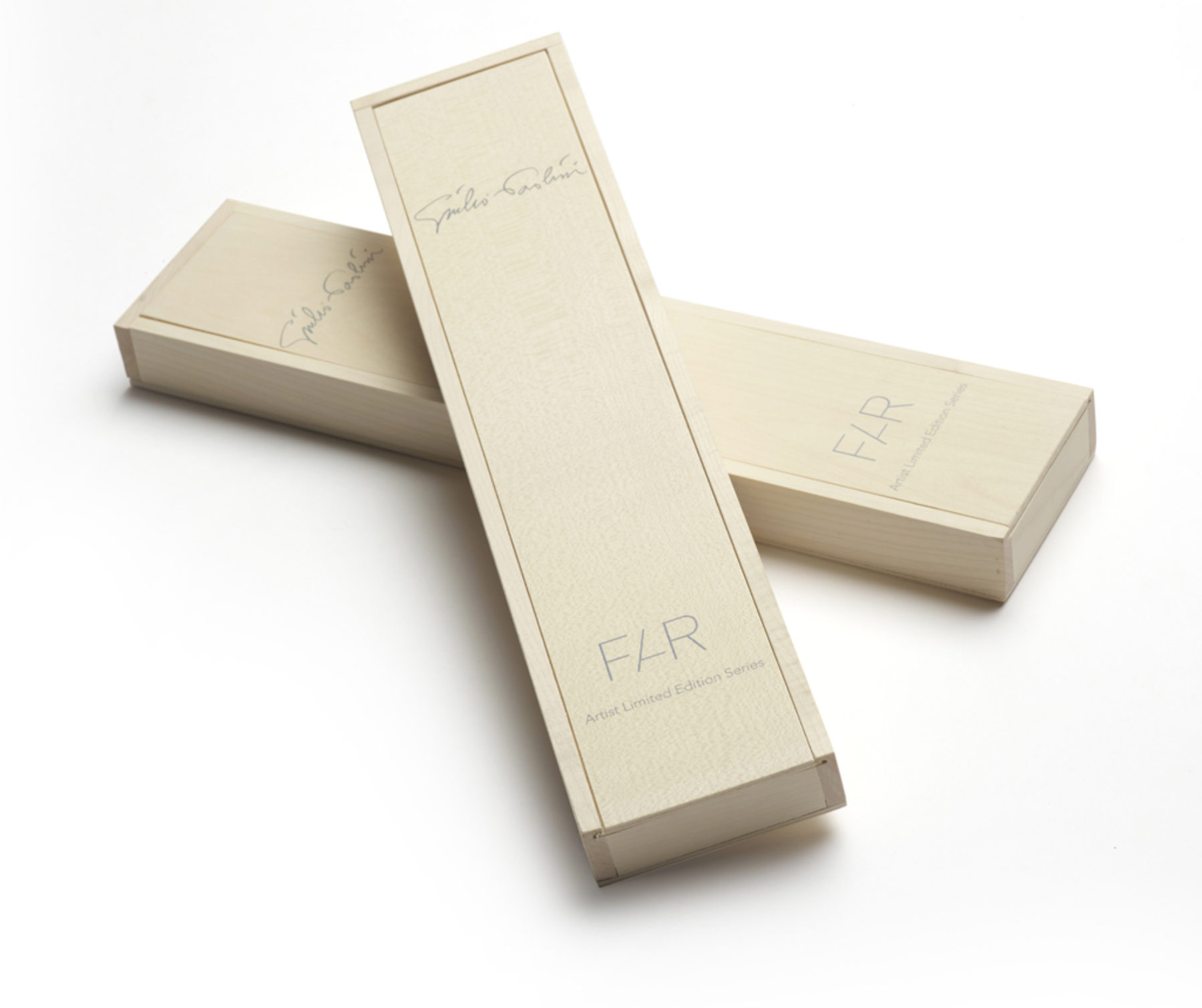 FAR Artist Limited Edition Series
Giulio Paolini
€250.00
Giulio Paolini (b. 1940, Genoa, Italy) was invited to hold the VIII edition of Artists' Research Laboratory (CSAV). Key figure of the Arte Povera movement, although his work is more closely linked to pure conceptualism. Paolini is principally concerned with the relationship between the artist, object and viewer, examining the act of seeing and experiencing a work. Since the early 1960s Paolini has held numerous exhibitions in Italian and international institutions and participated in several editions of the Biennale di Venezia and Documenta, Kassel. His work features in some of the most important museum collections across the world.

For FAR silk ties, Paolini proposes the drawing of a planet surrounded by its orbits. As written by Maddalena Disch in a book about the artist: "the planetary orbits motif evokes celestial iconography as an autonomous and perfectly balanced system and, as such, an image of complete harmony in itself."

---
Hand printed tie with drawing and signature of the artist
Edition of 160 + 10 APs
Color variations: pearl grey, mid blue, blue
100% silk
Hand-signed and numbered Certificate of Authenticity
Made in Como - Italy, by Ratti S.p.A.