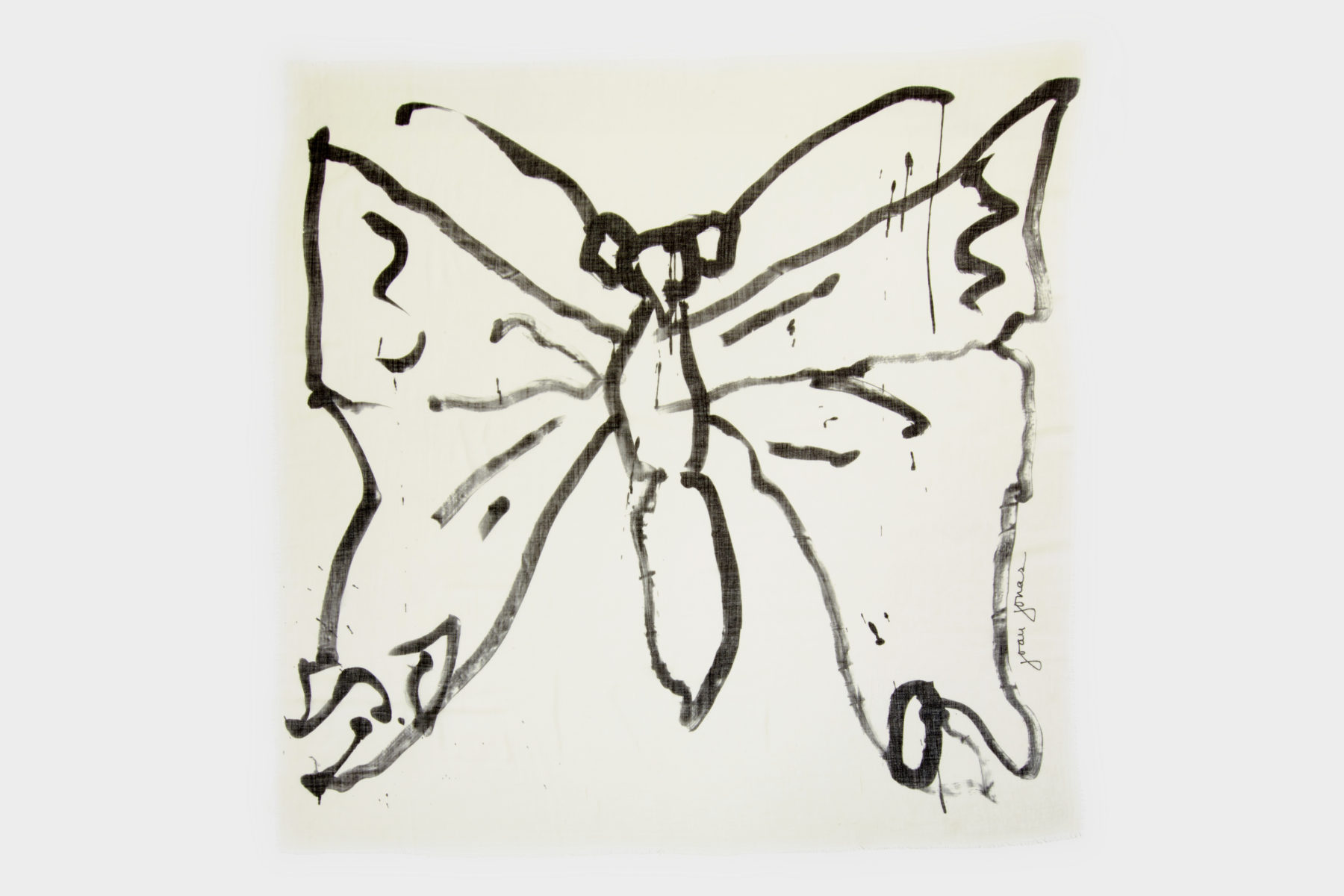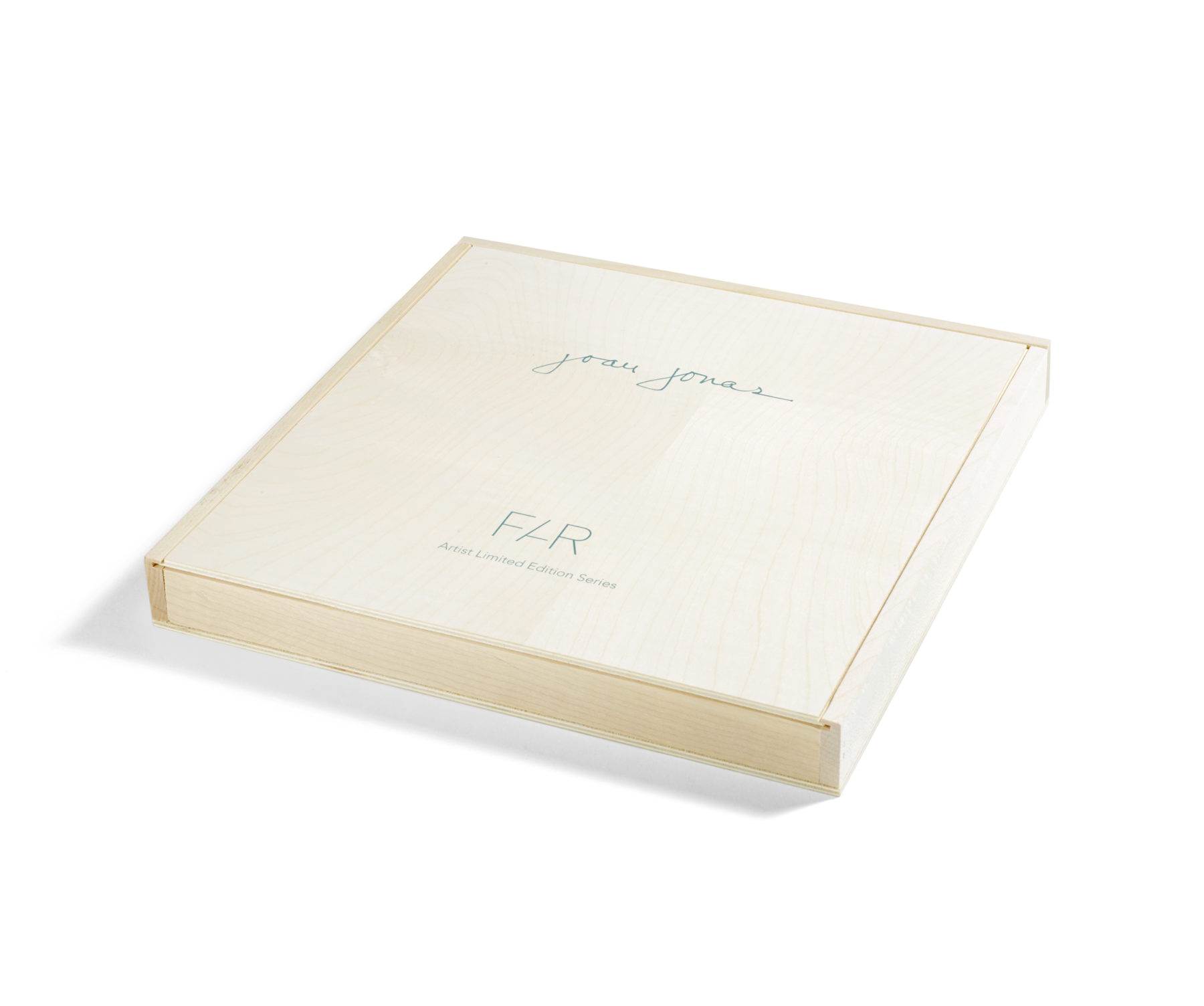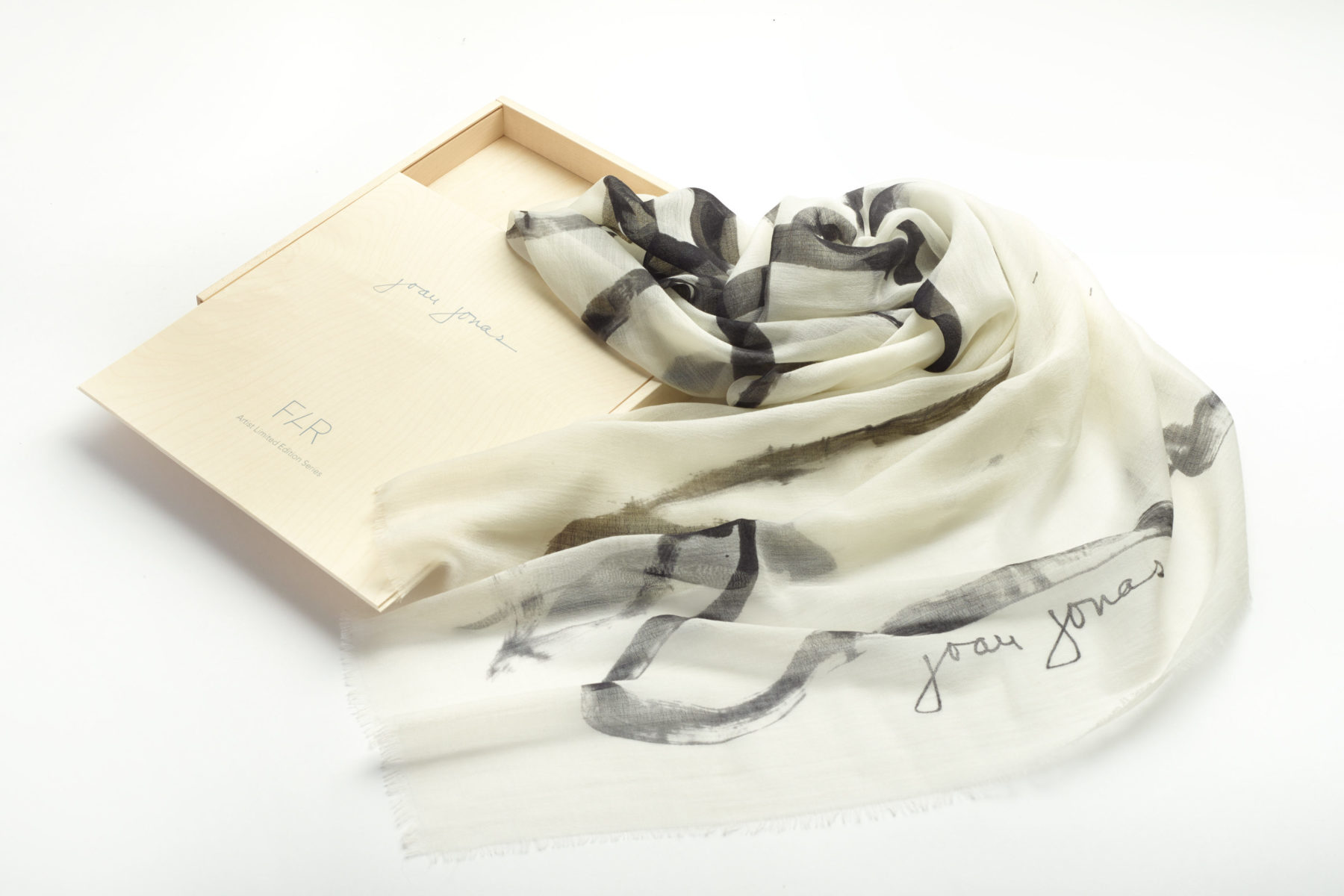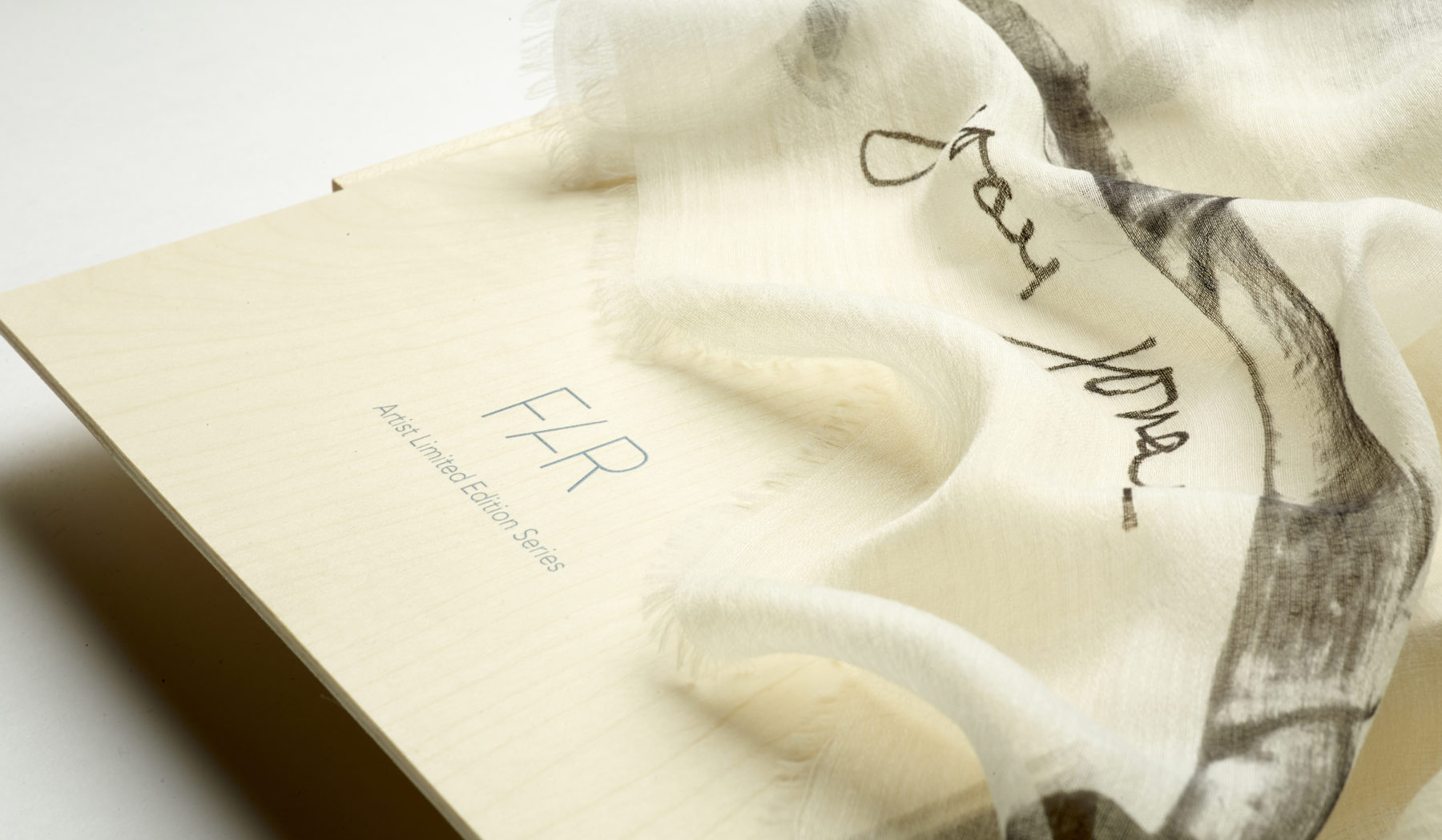 FAR Artist Limited Edition Series
Joan Jonas
Joan Jonas (b. 1936 New York, USA) was invited to hold the XIII edition of the CSAV – Artists' Research Laboratory. She is considered a pioneer of video and performance art emerging in the late 1960s. Her influence is crucial to the development of many contemporary art genres; from performance and video to conceptual art and theatre. Throughout her long artistic career Jonas tirelessly explores the female subjectivity, employing a complex repertoire including gestures, self-representations and images in movement. Joan Jonas was made Professor Emerita at the Massachusetts Institute of Technology (MIT), Boston. She has held solo shows and performances in the most important art museums and institutions across the world. In 2015 she represented the United States at 56th Venice Biennale.
This limited edition shawl is inspired by Joan Jonas aesthetic research and it reproduces one of her drawings of a butterfly. The motif is an iconic and recurring element in Jonas' work; the butterfly is a direct reference to Aby Warburg's reflection on the subject.

---
Hand printed shawl with drawing and signature of the artist
Edition of 160 + 10 APs
140 × 140 cm
35% cashmere, 35% silk, 30% wool
Hand-signed and numbered Certificate of Authenticity
Made in Como - Italy, by Ratti S.p.A.