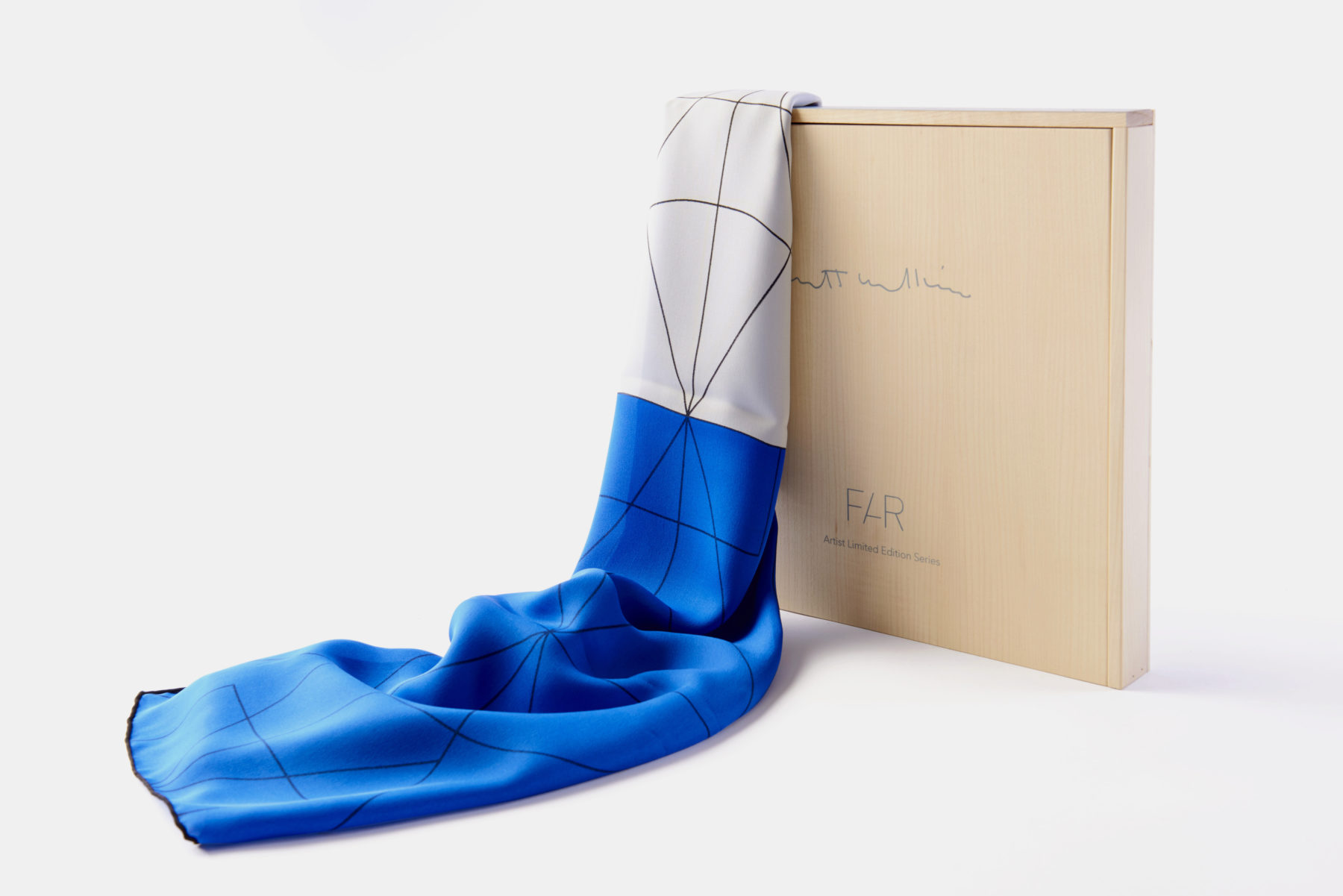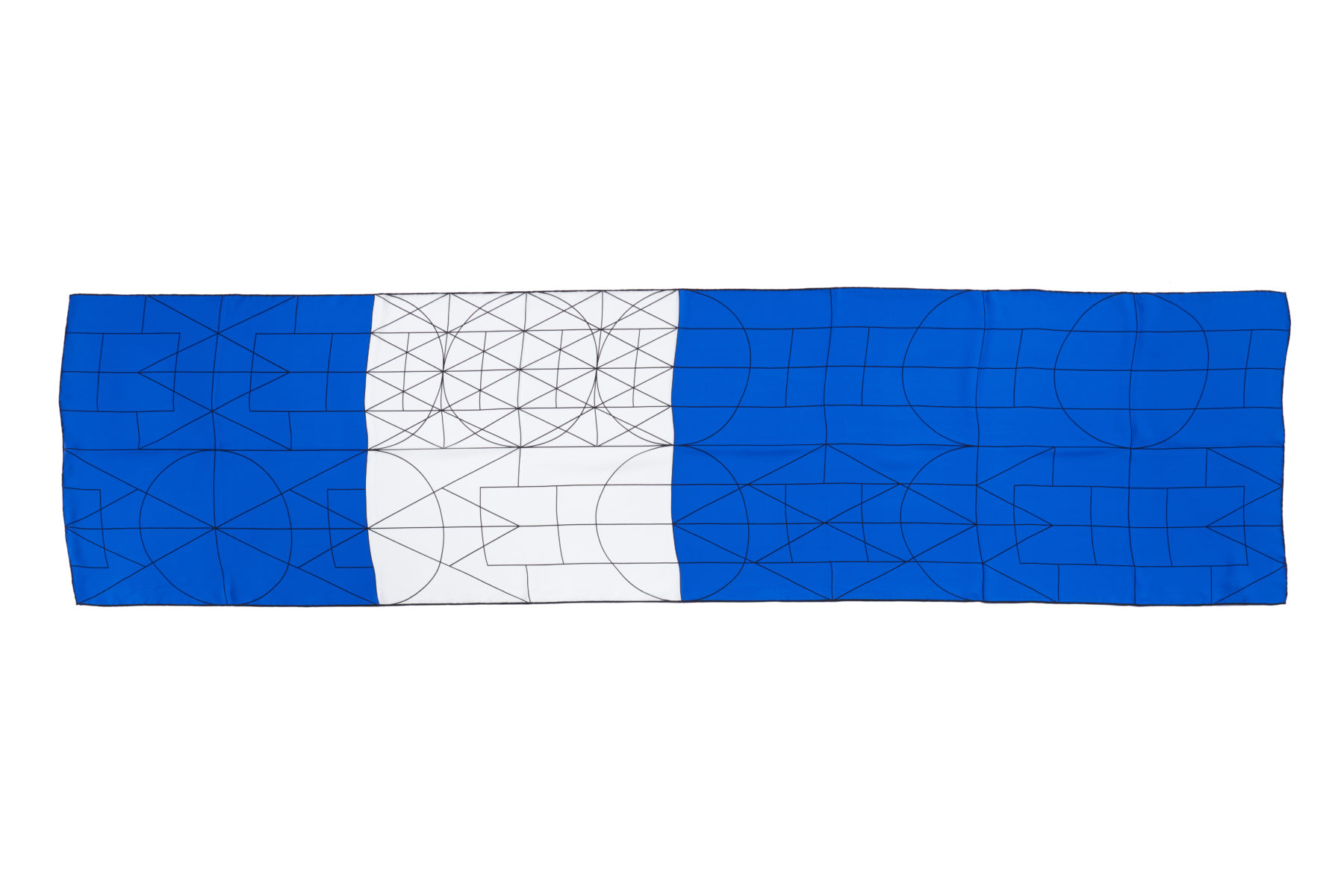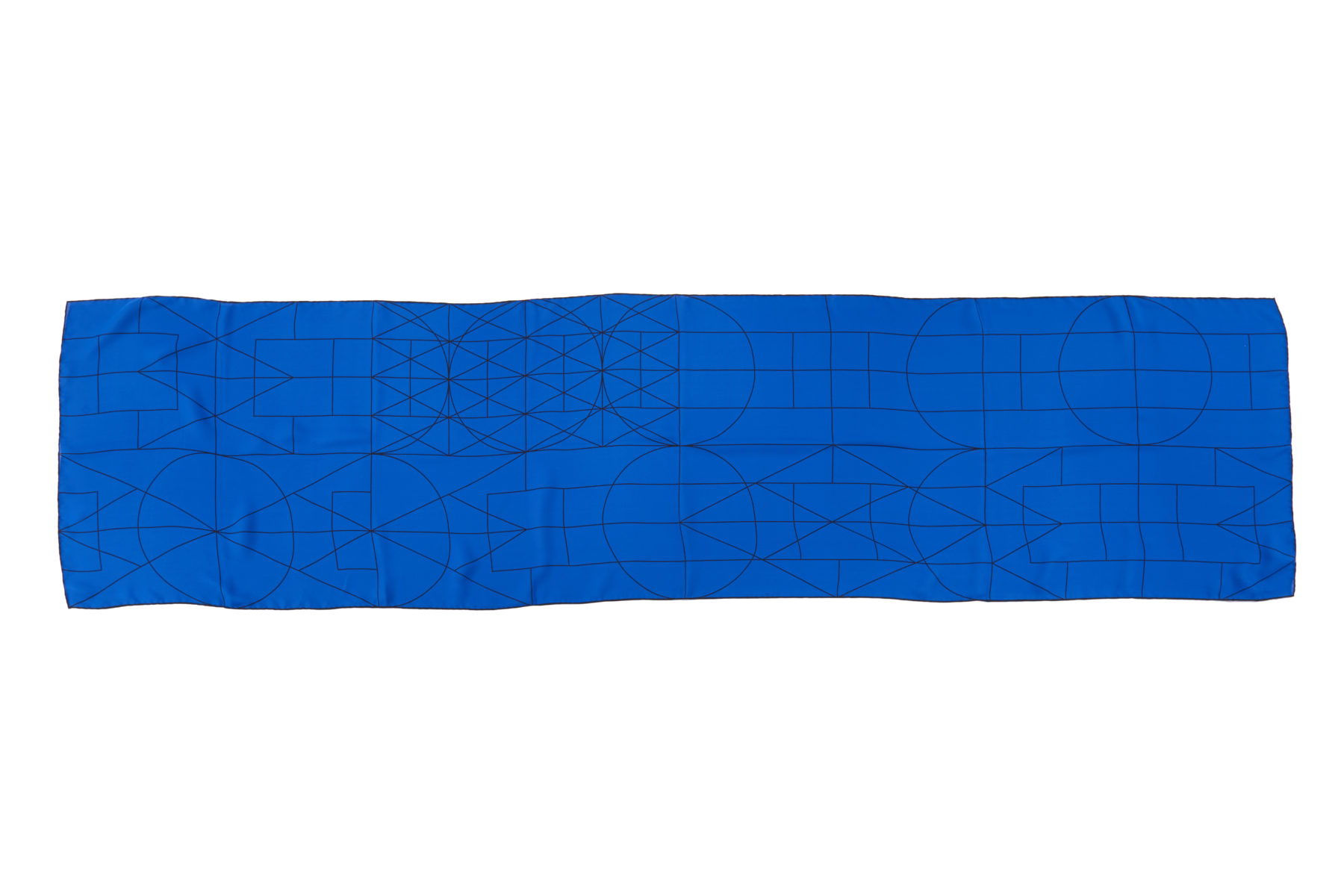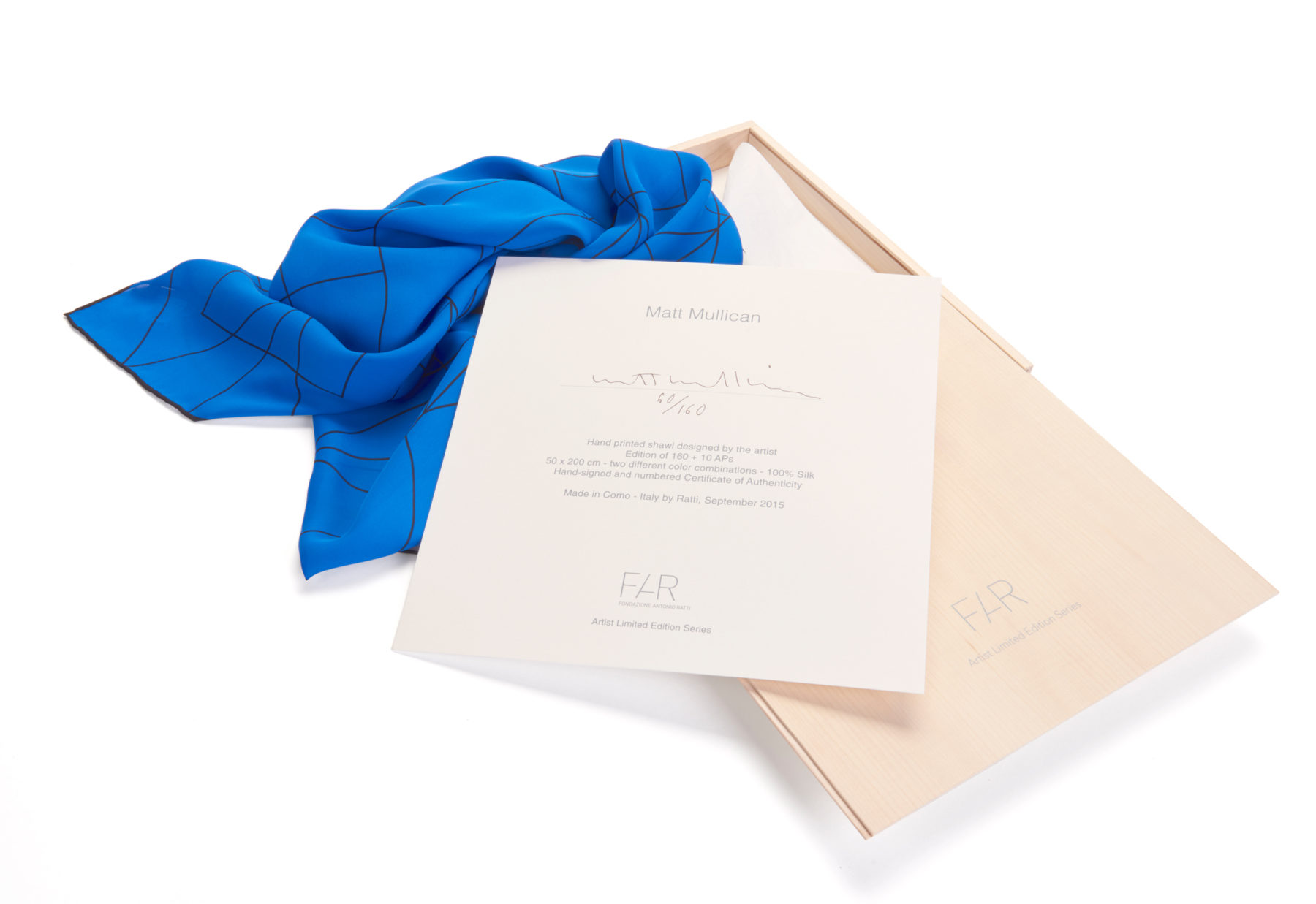 FAR Artist Limited Edition Series
Matt Mullican
€350.00
Matt Mullican (b. 1951, Santa Monica, California) was invited to hold the XIX edition of the Artists' Research Laboratory (CSAV). Active since the early 1970s, Mullican is a pioneer in the use of hypnosis in contemporary art. For over four decades he has focused on creating a vocabulary and a system of signs and symbols that offer a polyhedric vision of the universe. Mullican's work is an incessant probing of the relations between reality and perception, in his ongoing attempt to explain and give a structure to every aspect of the human condition. His work has been exhibited in numerous international institutions and he participated in several collective exhibitions among which: Whitney Biennial, New York (2008), Singapore Biennale (2011) and the 55th Venice Biennale (2013).

The scarf he designed for the foundation retraces the motifs and shapes that characterize his symbolic universe.

---
Hand printed shawl designed by the artist
Edition of 160 + 10 APs
200 × 50 cm
Color variations: blue, blue-white
100% Silk
Hand-signed and numbered Certificate of Authenticity
Made in Como - Italy by Ratti S.p.A.