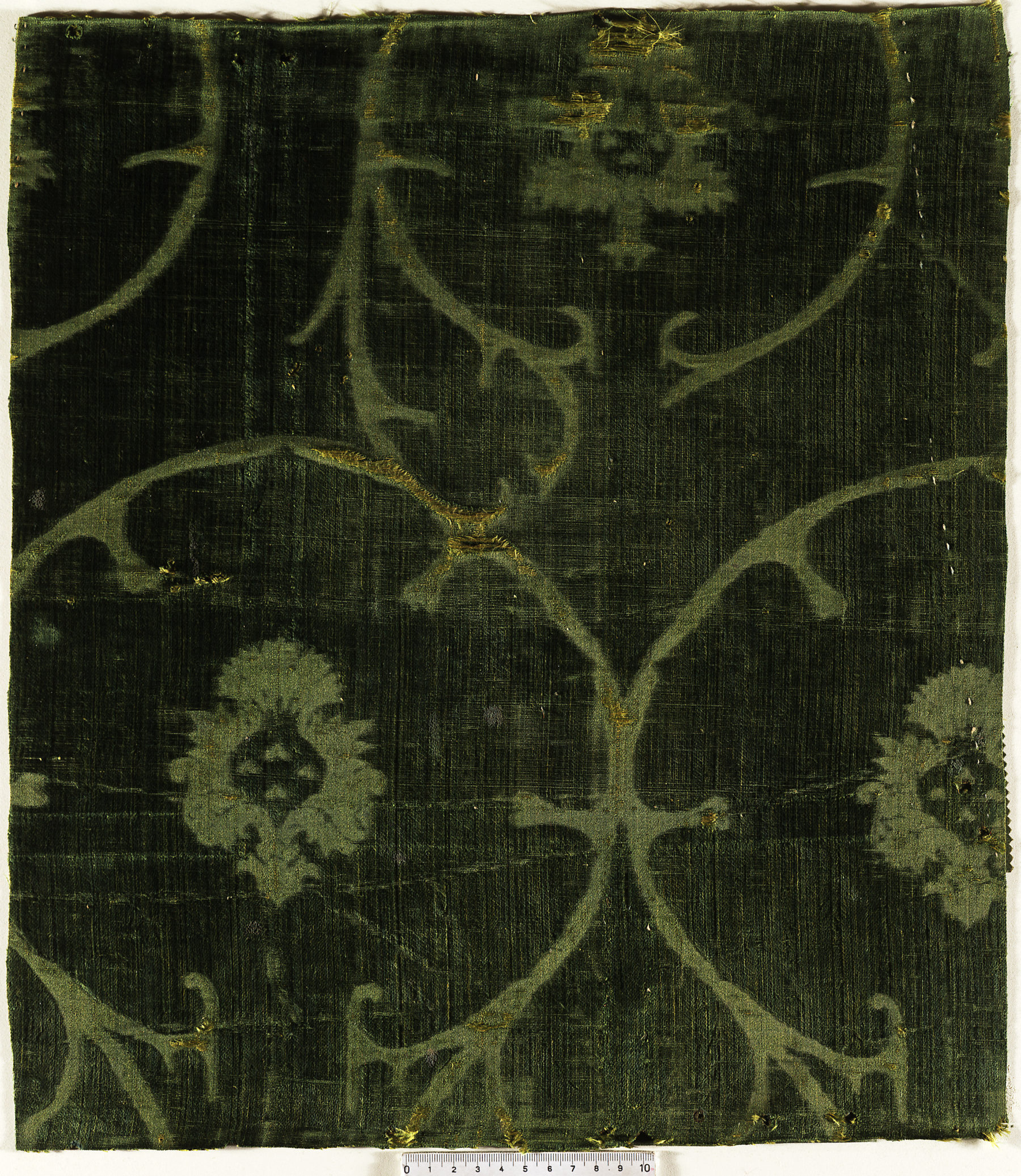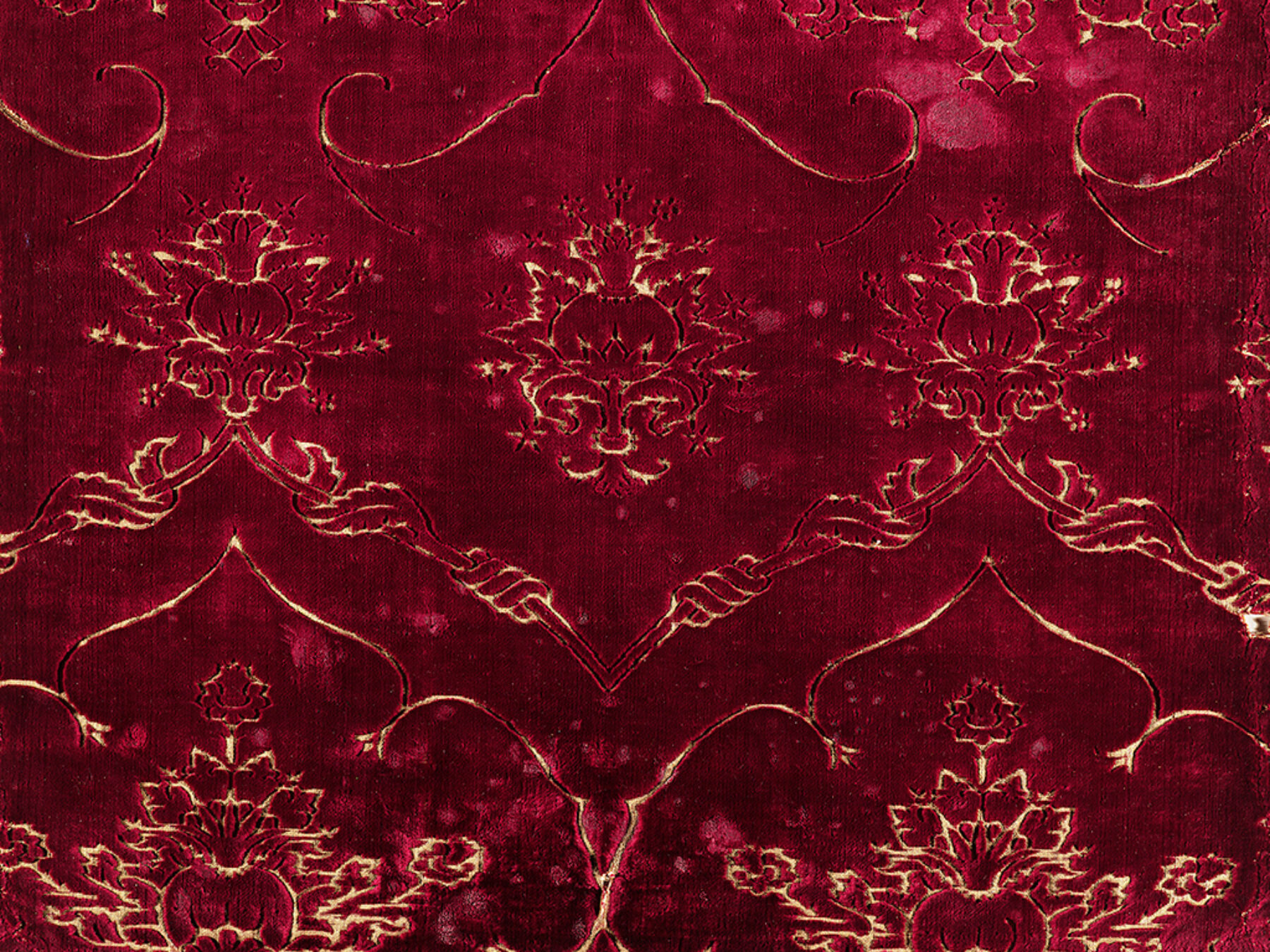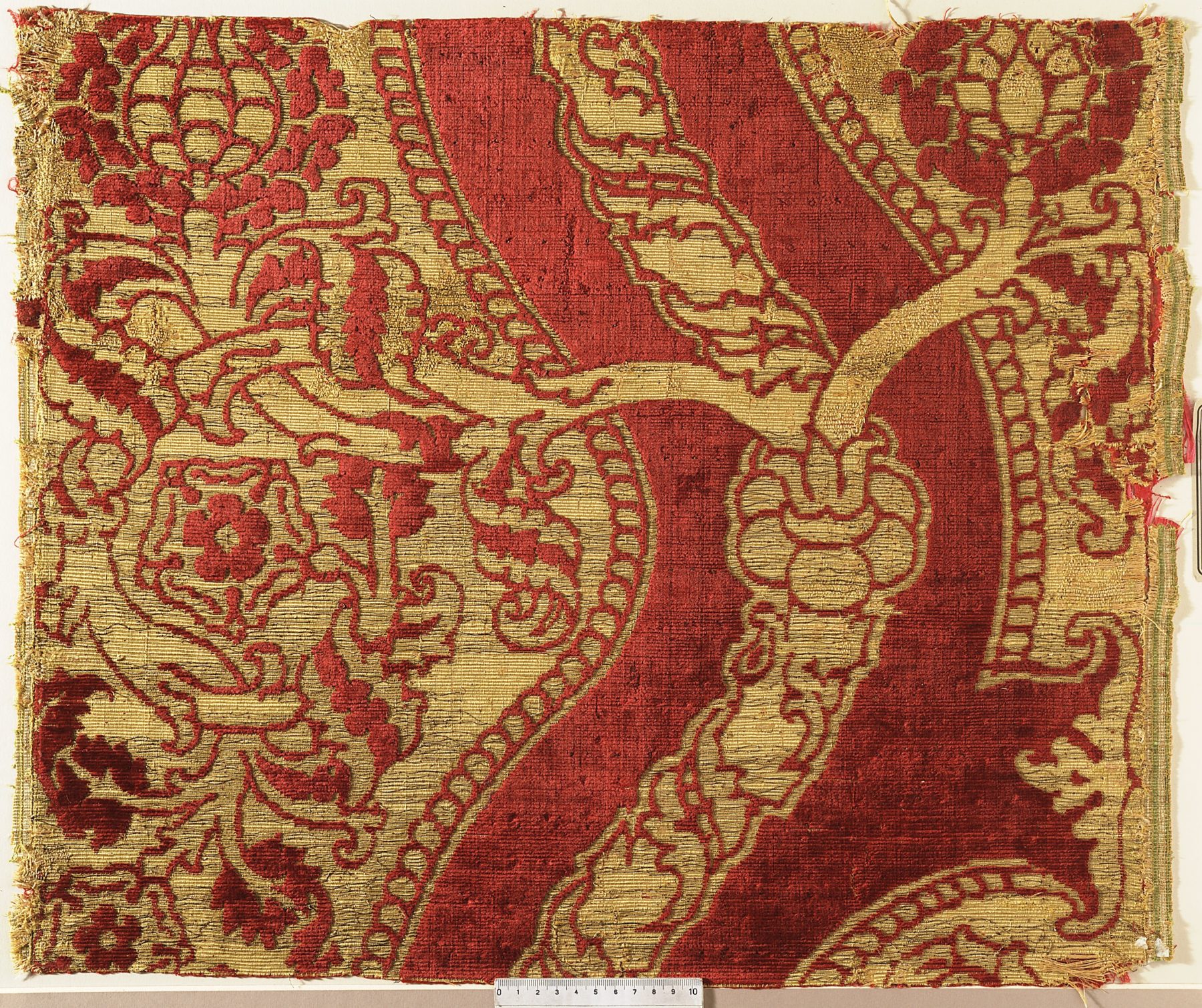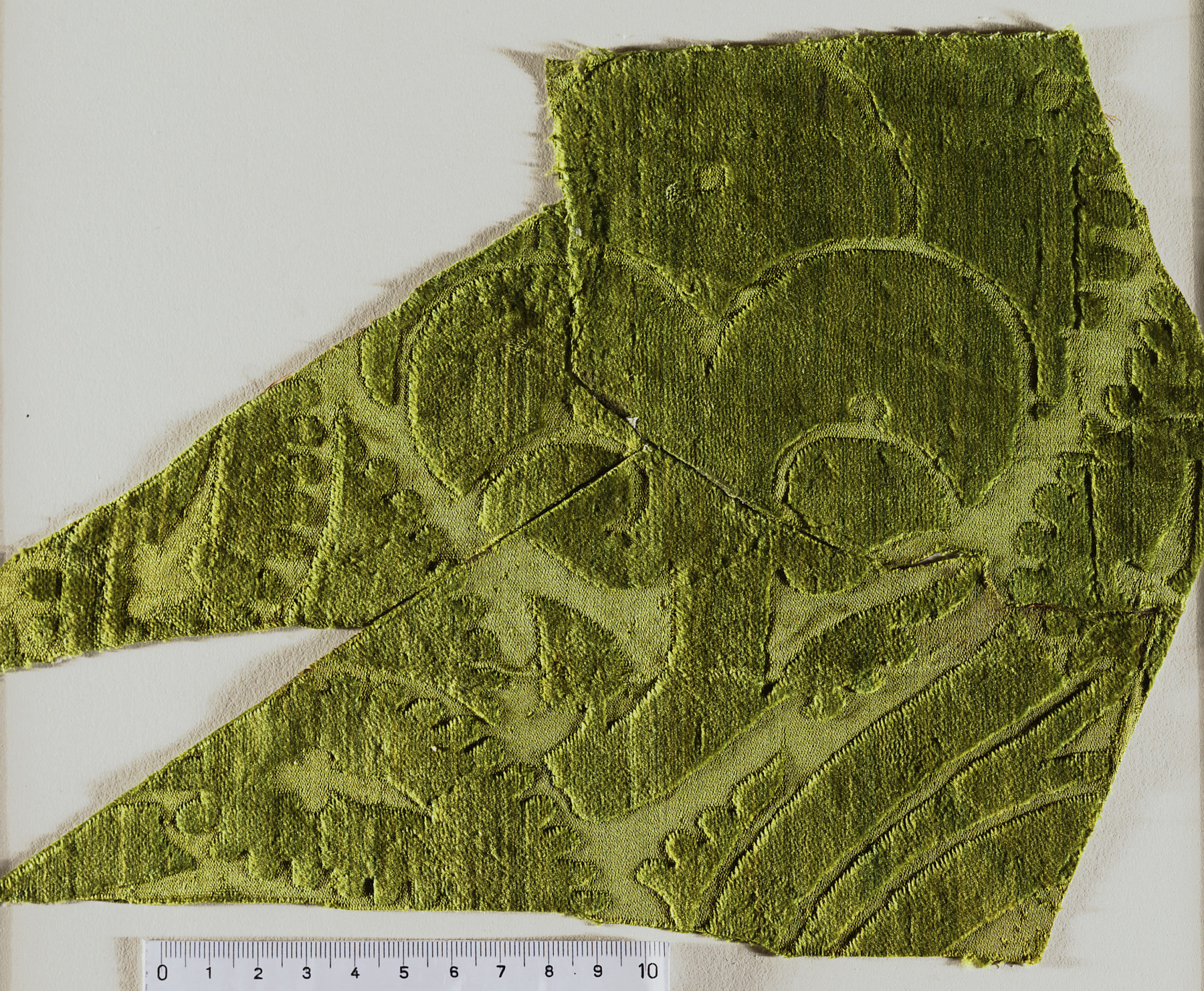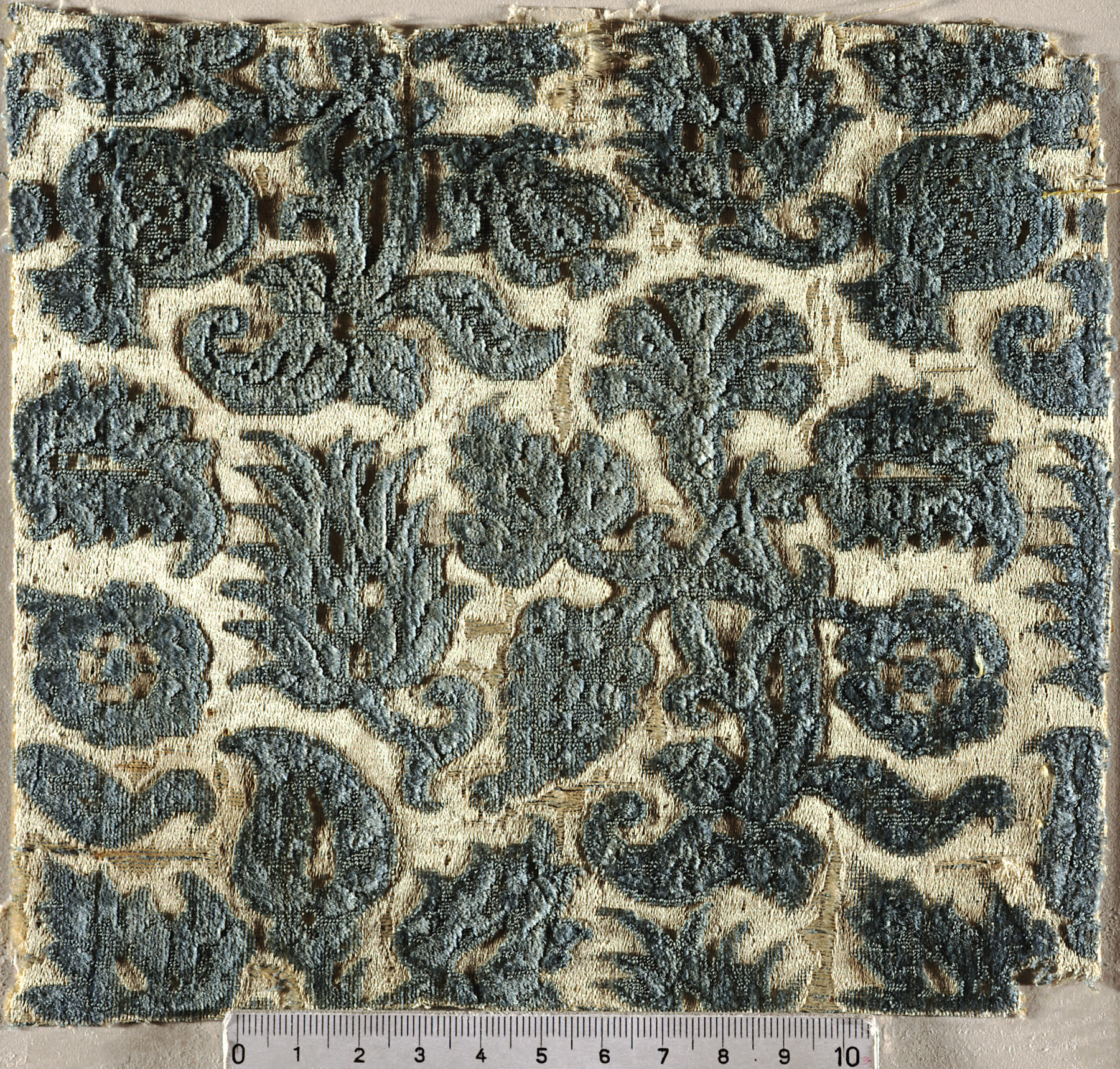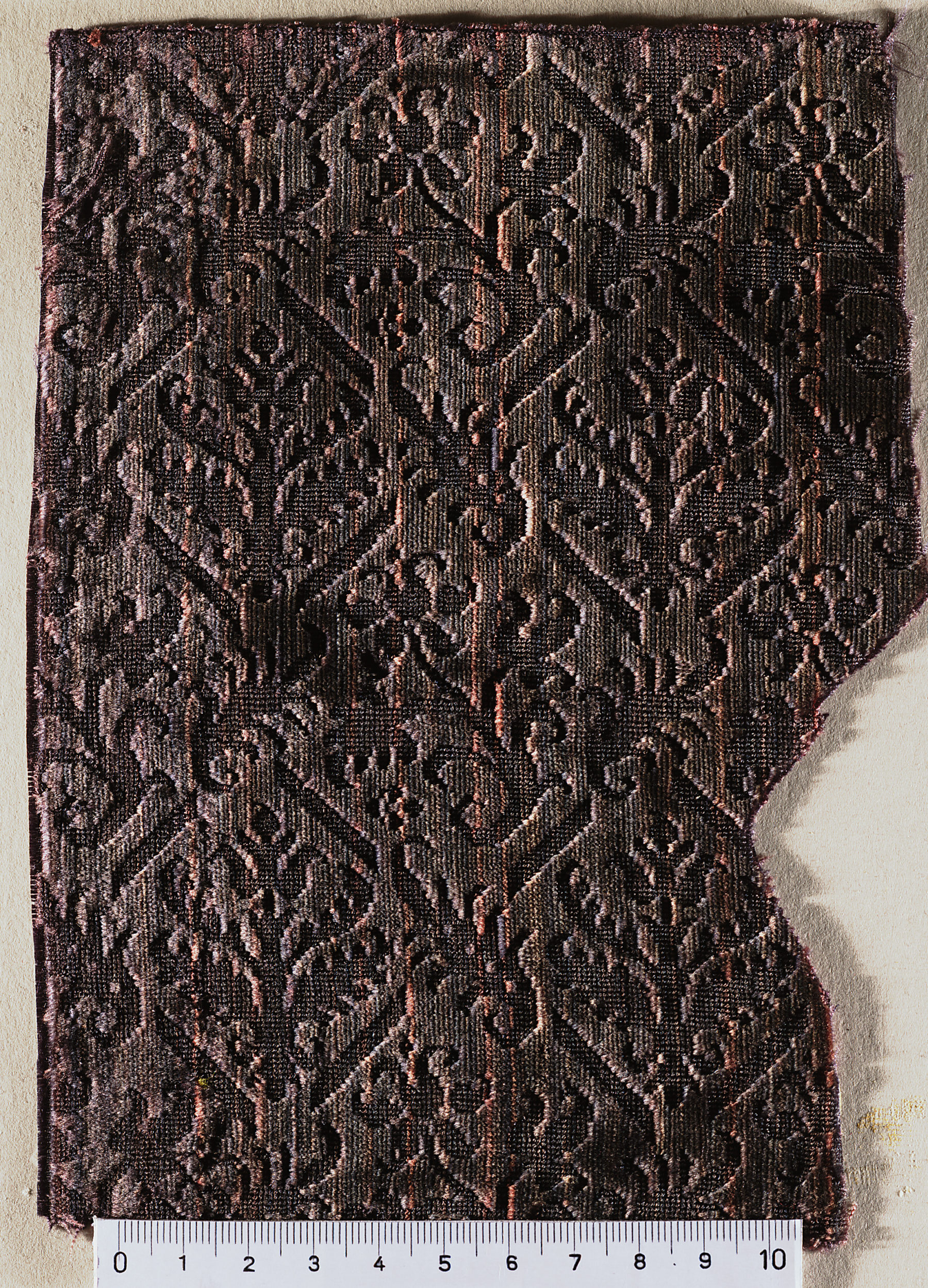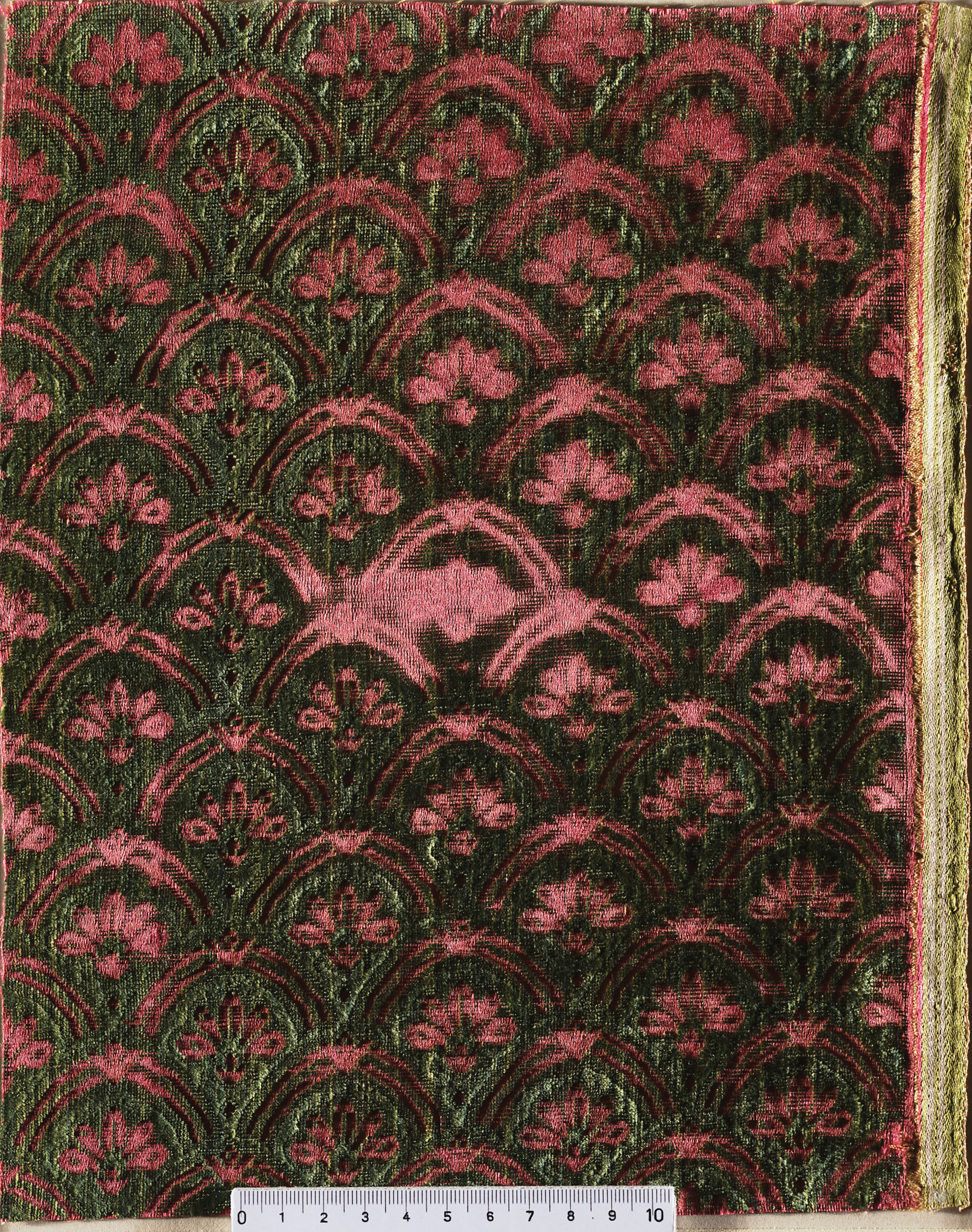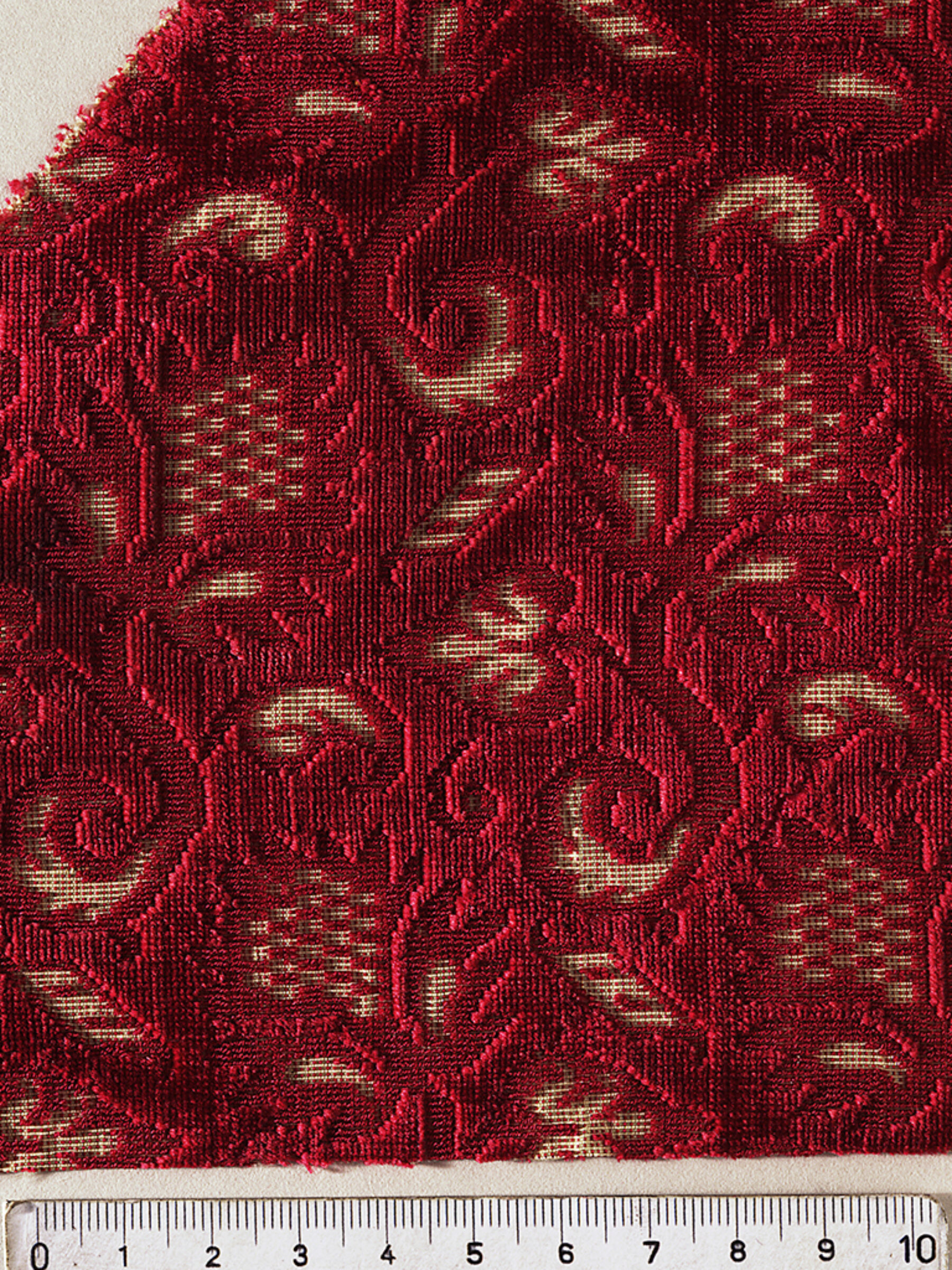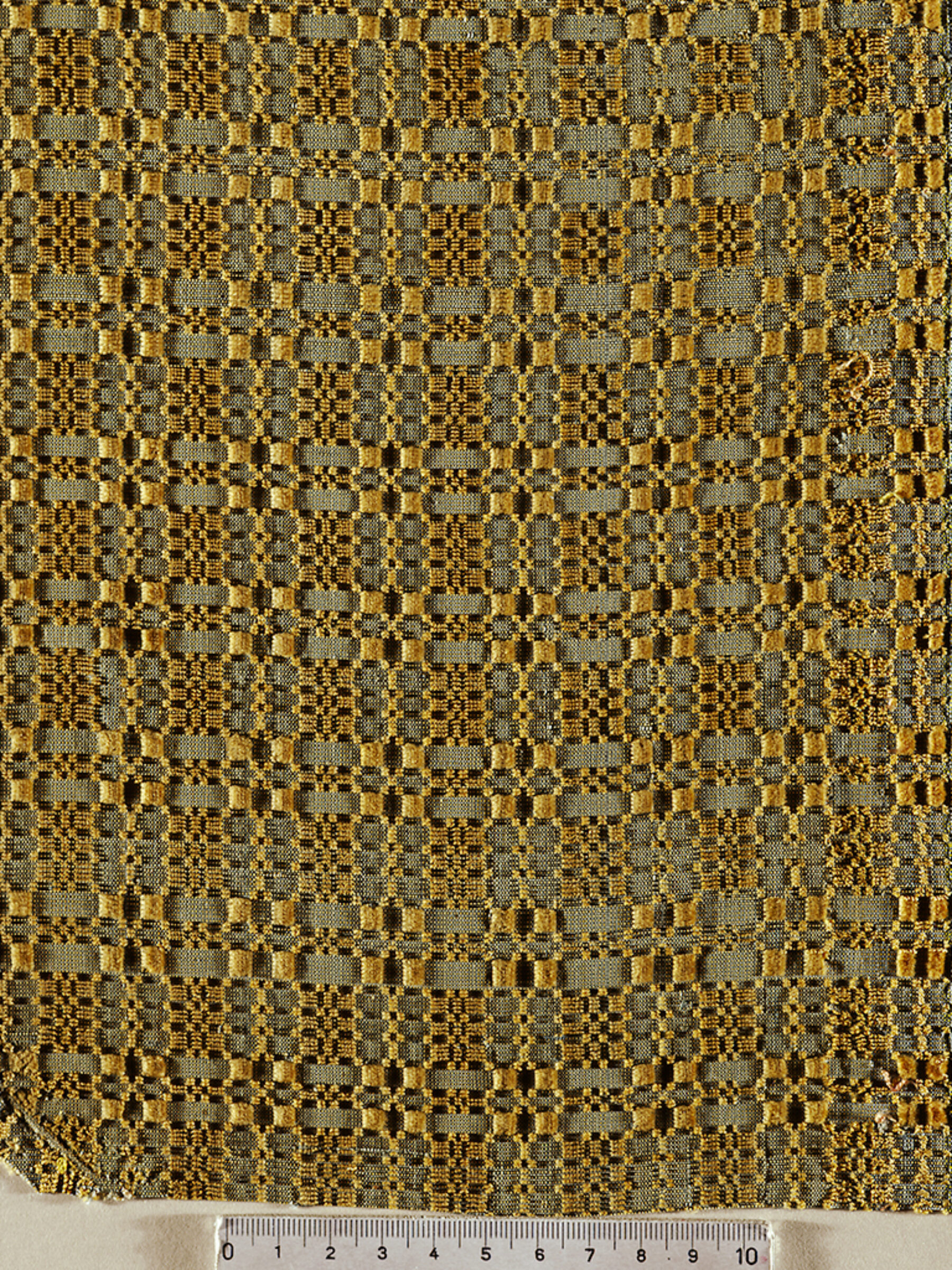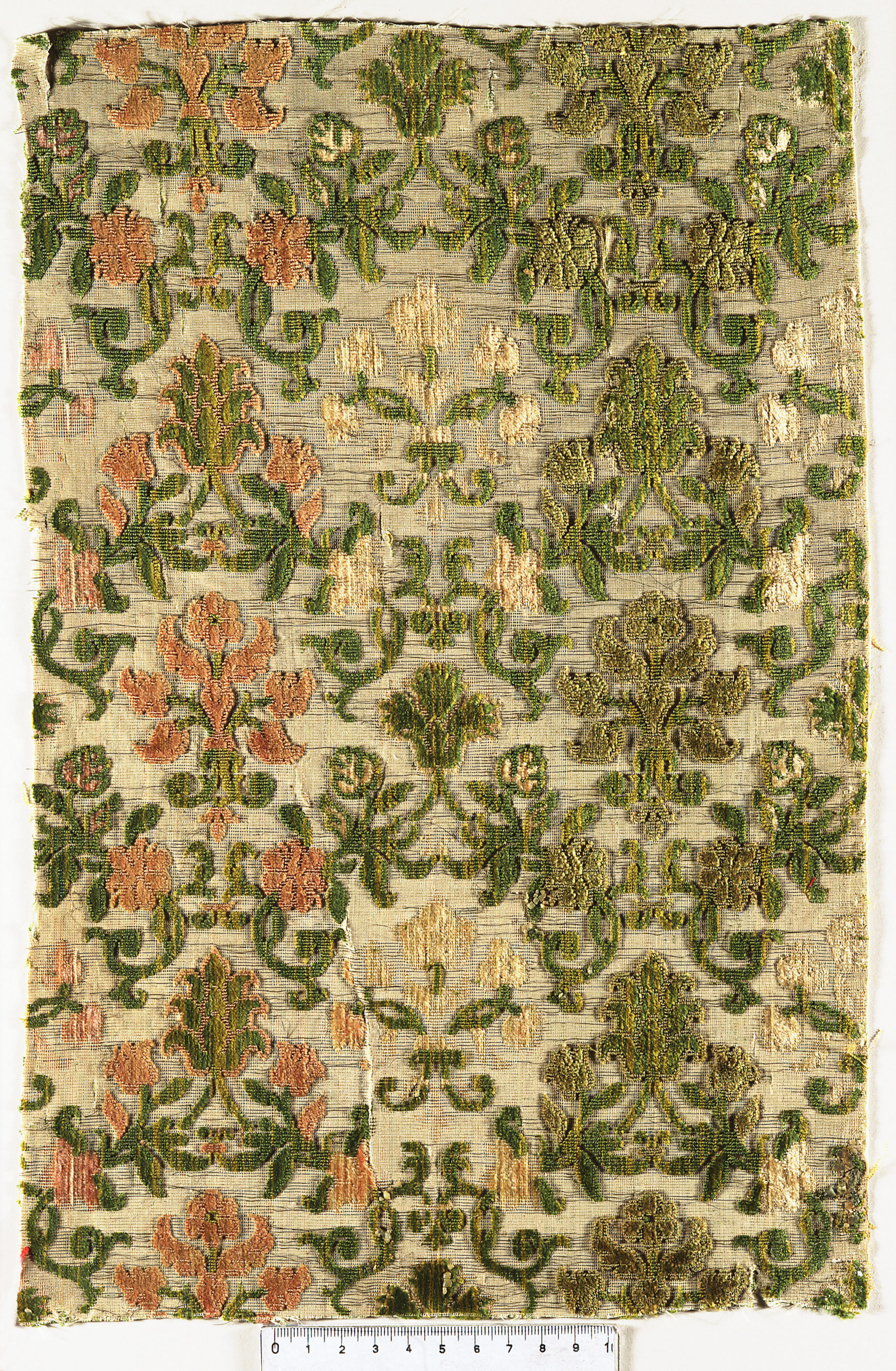 Velvets
Velvet is one of the composite weaves, possibly the most complex ever created. Symbol of power and beauty, velvets were among the most expensive goods one could buy in early Modern Europe and played a central role in textile history until the nineteenth century.
Over 1000 artefacts illustrate the evolution of velvets from the Renaissance to the Belle Époque. You can find Renaissance figured velvets, decorated with the characteristic cammino motif and sometimes enriched with silver and golden yarns, from the production centres of Milan, Florence and Venice. The Baroque style comes alive in the seventeenth-century ciselé velvets while the eighteenth century is represented by giardino velvets, the pride of Genoese craftsmanship.
The most unusual part of the velvet collection are the furnishing fabrics from Italy, England and Germany in art nouveau style. The fin de siècle era is also represented by Lyonnaise velvets and St Etienne ribbons, largely employed by the Parisian haute couture at the end of the nineteenth century.