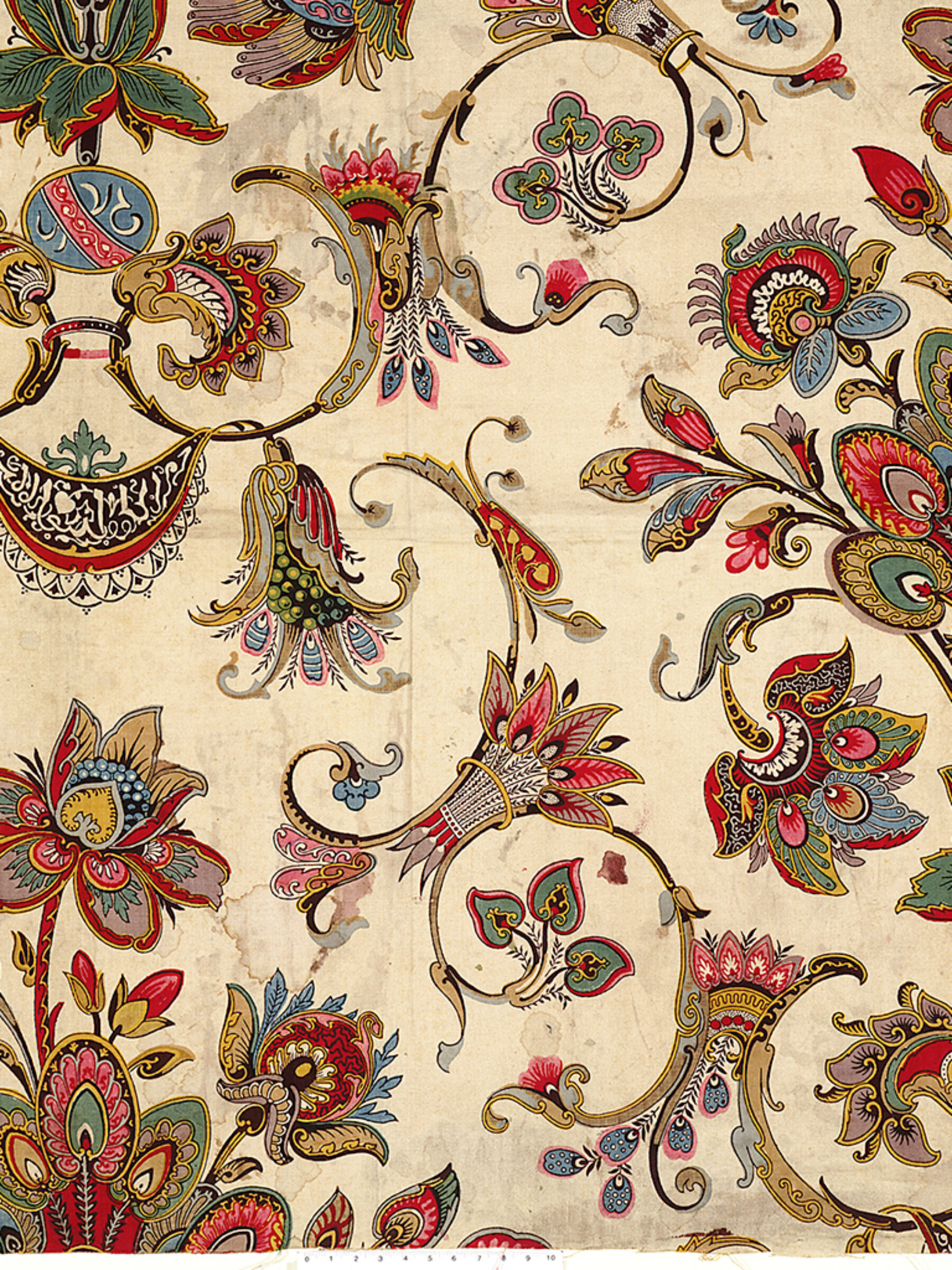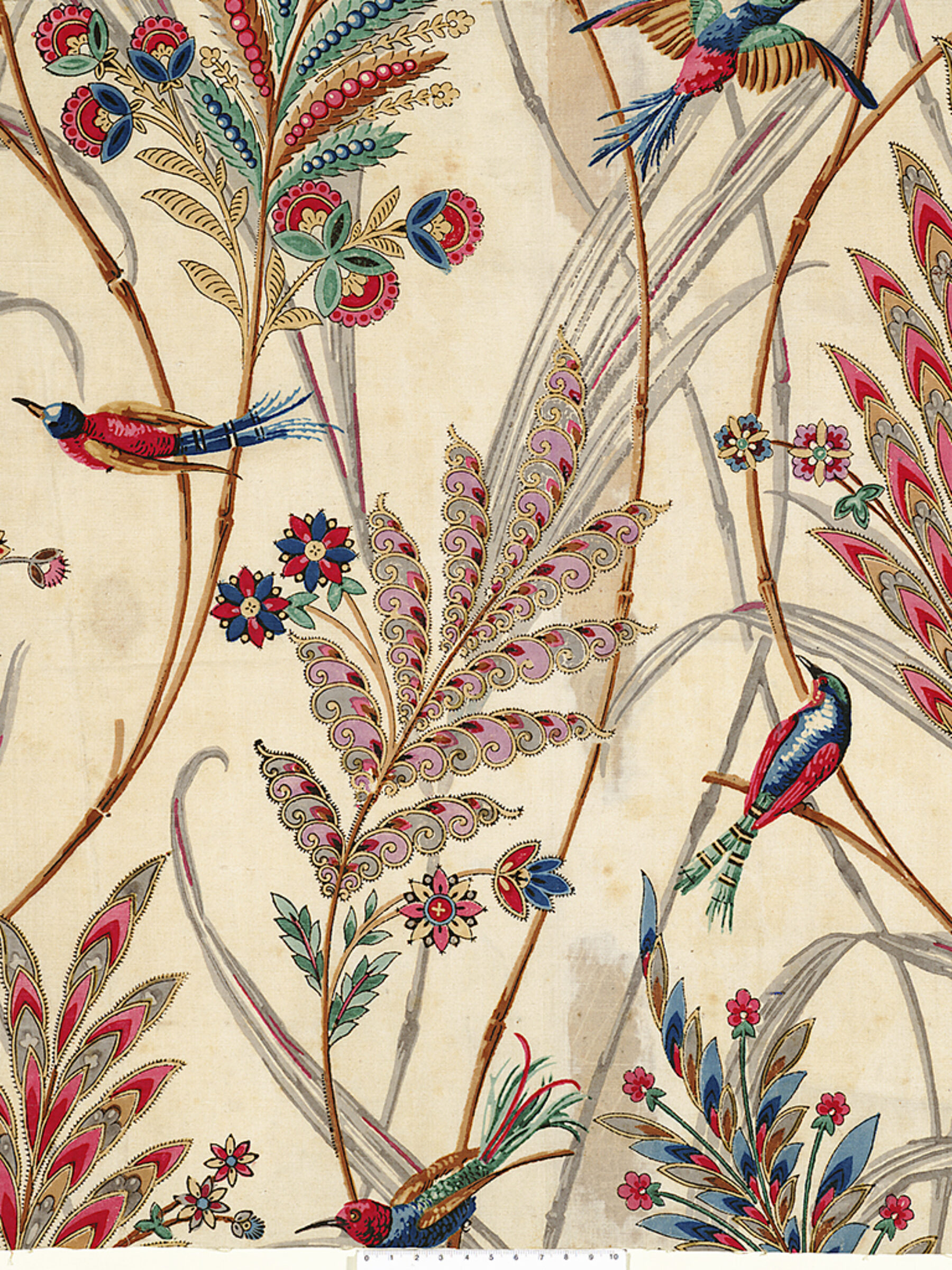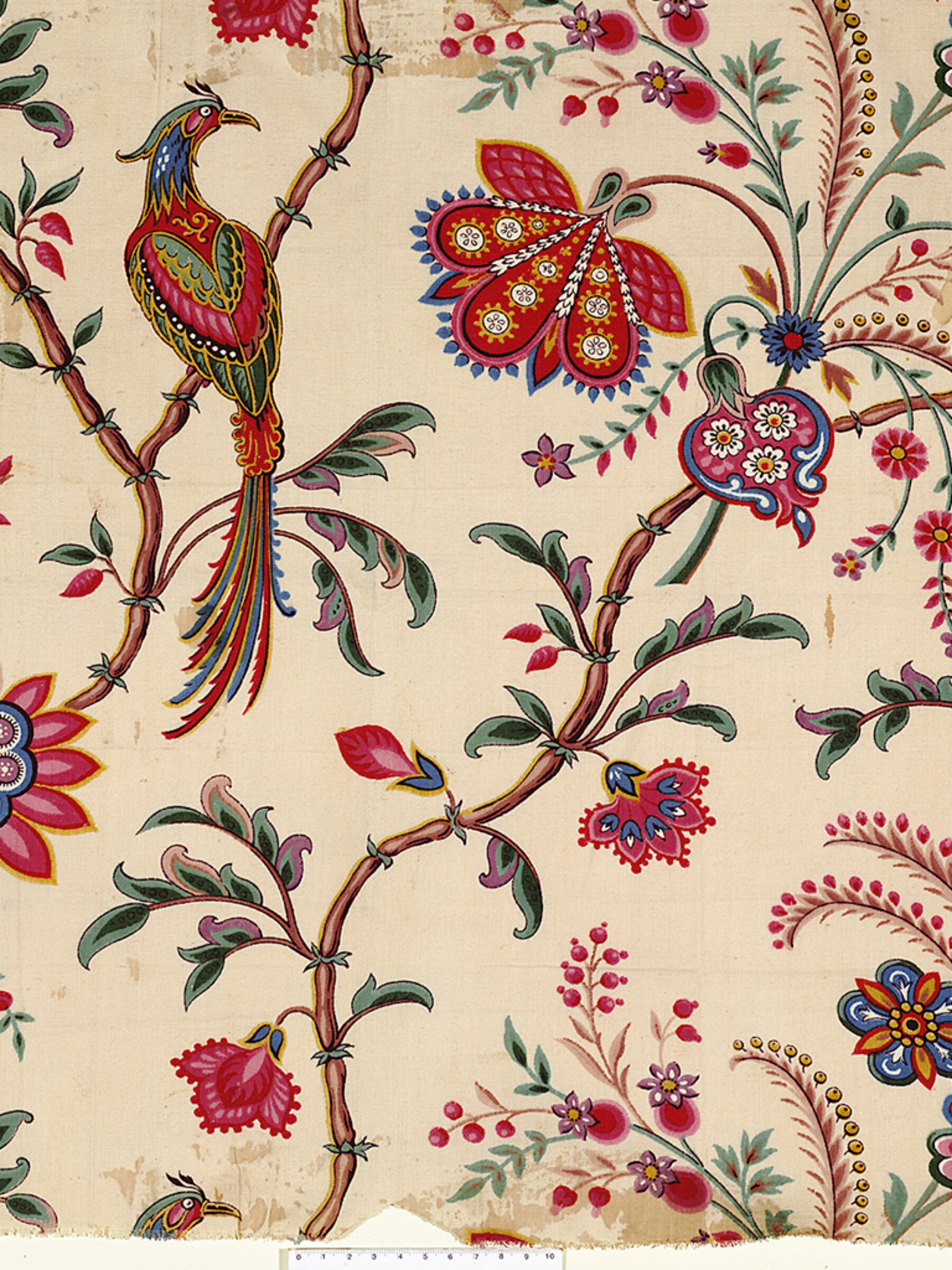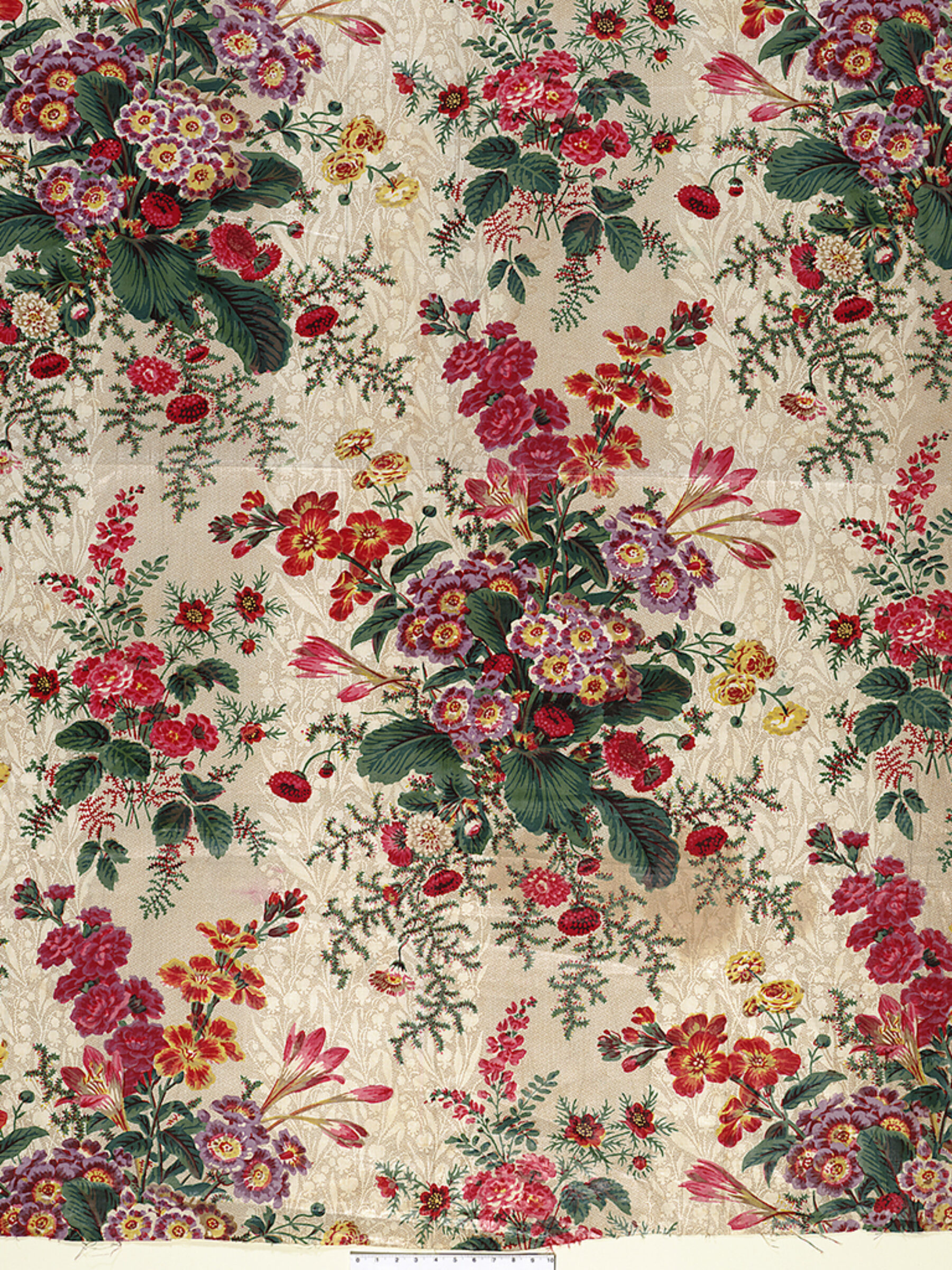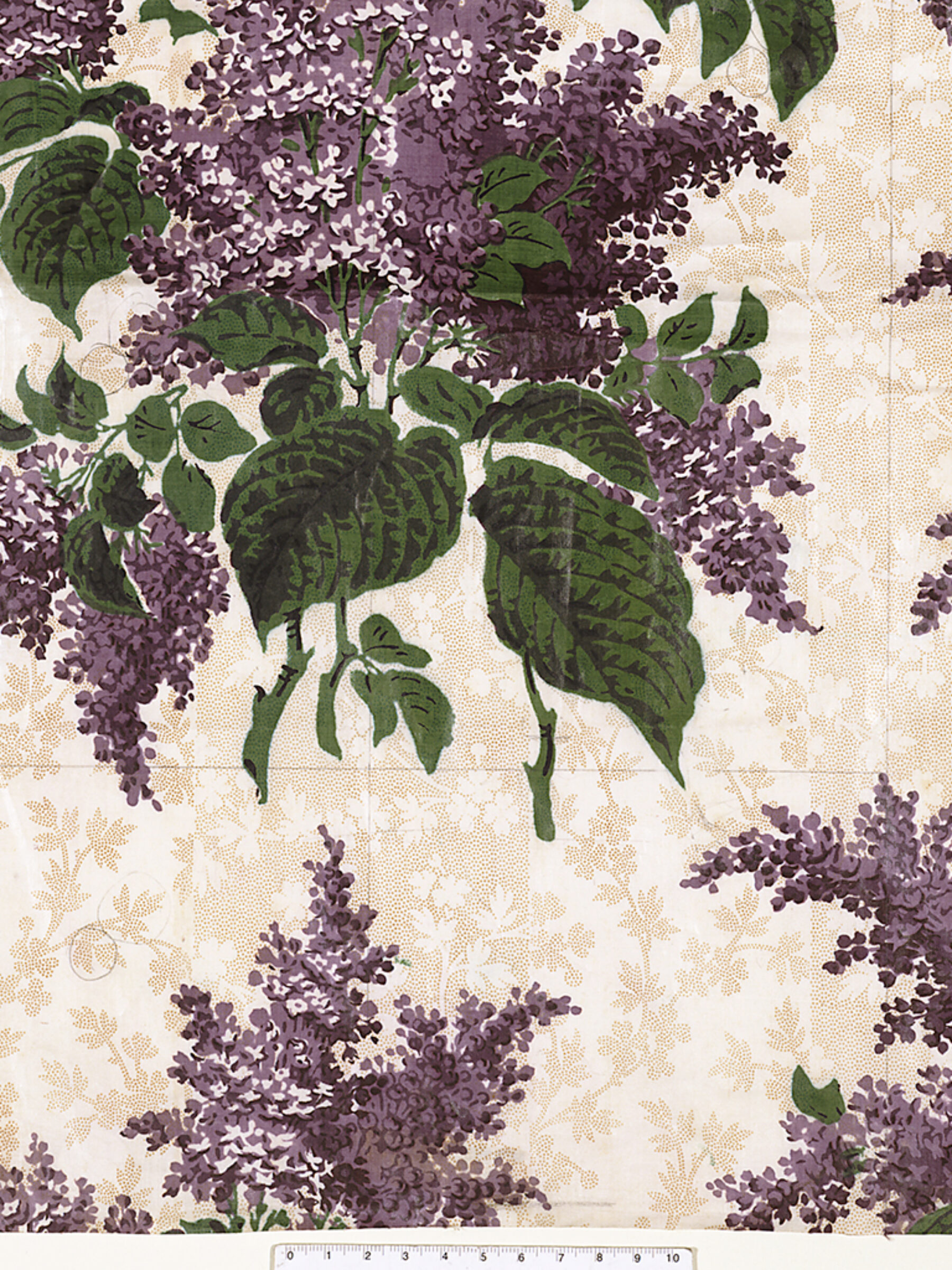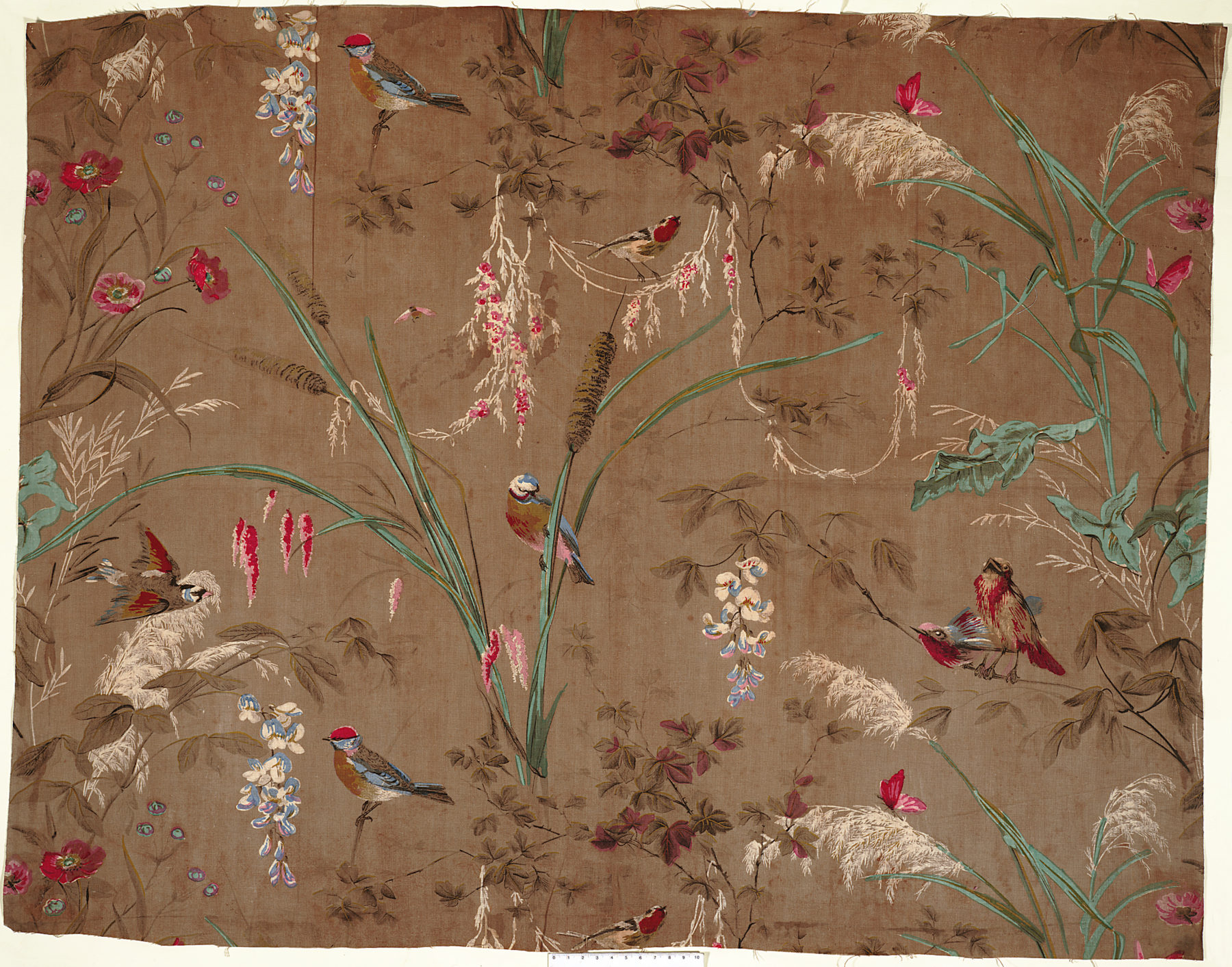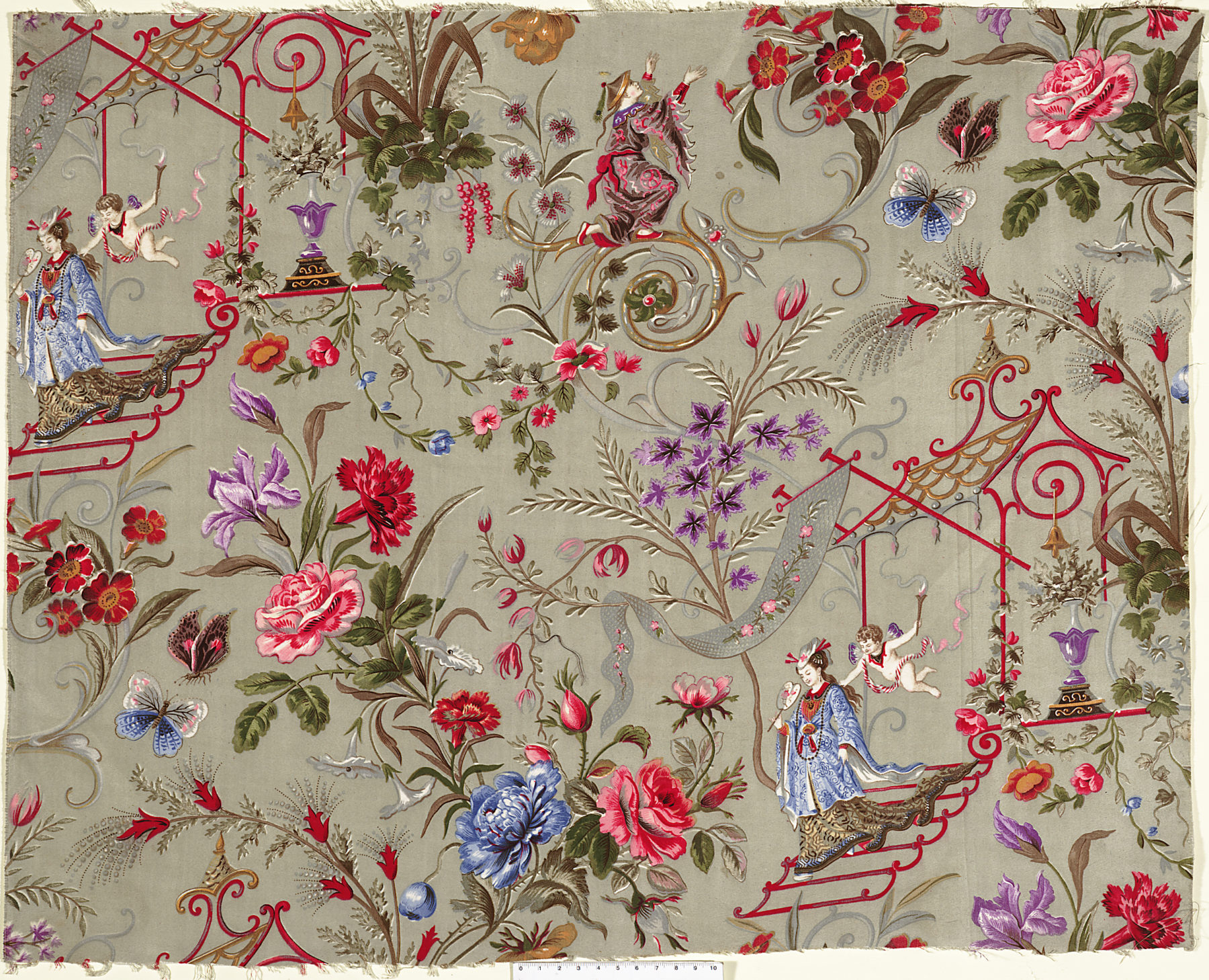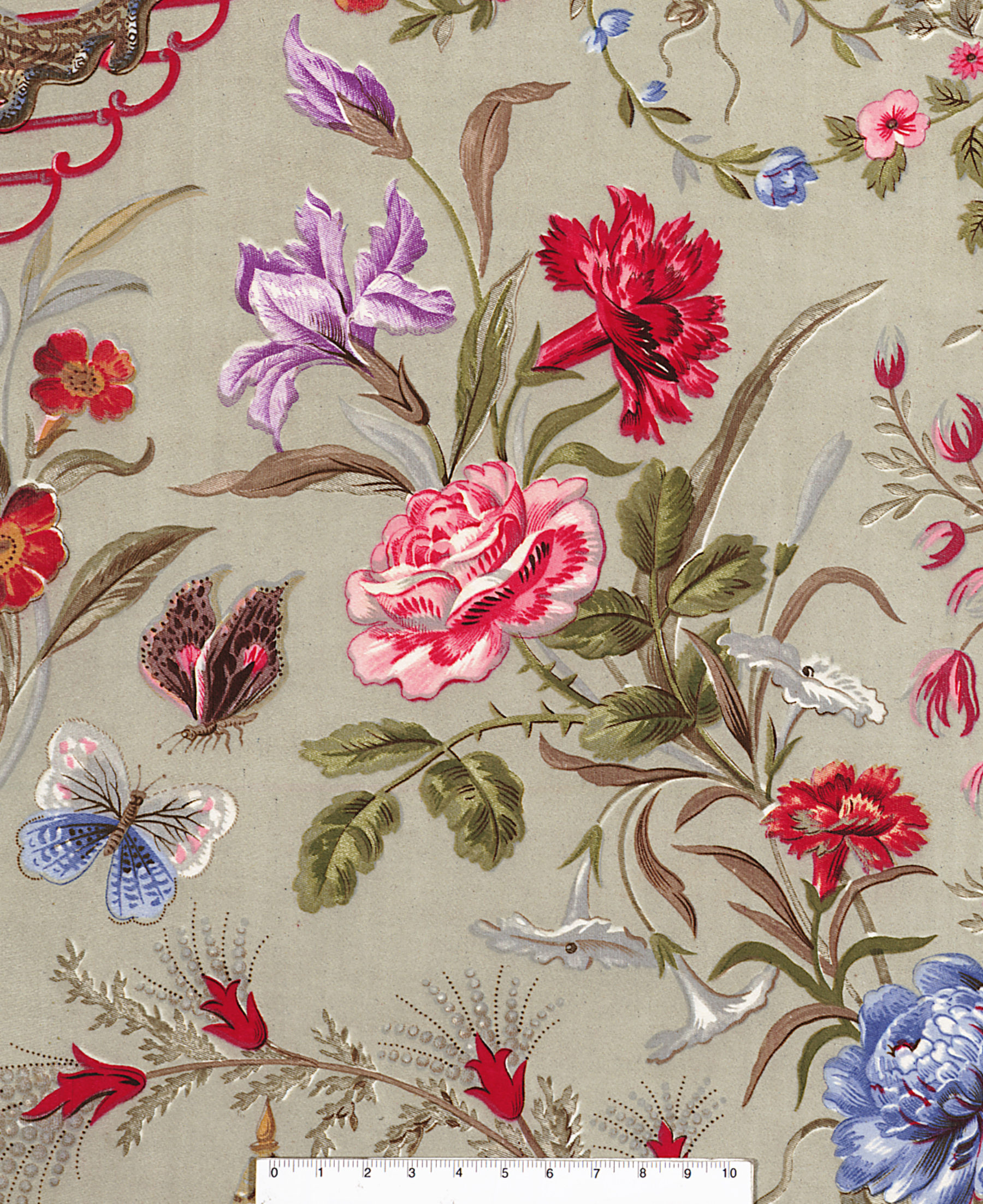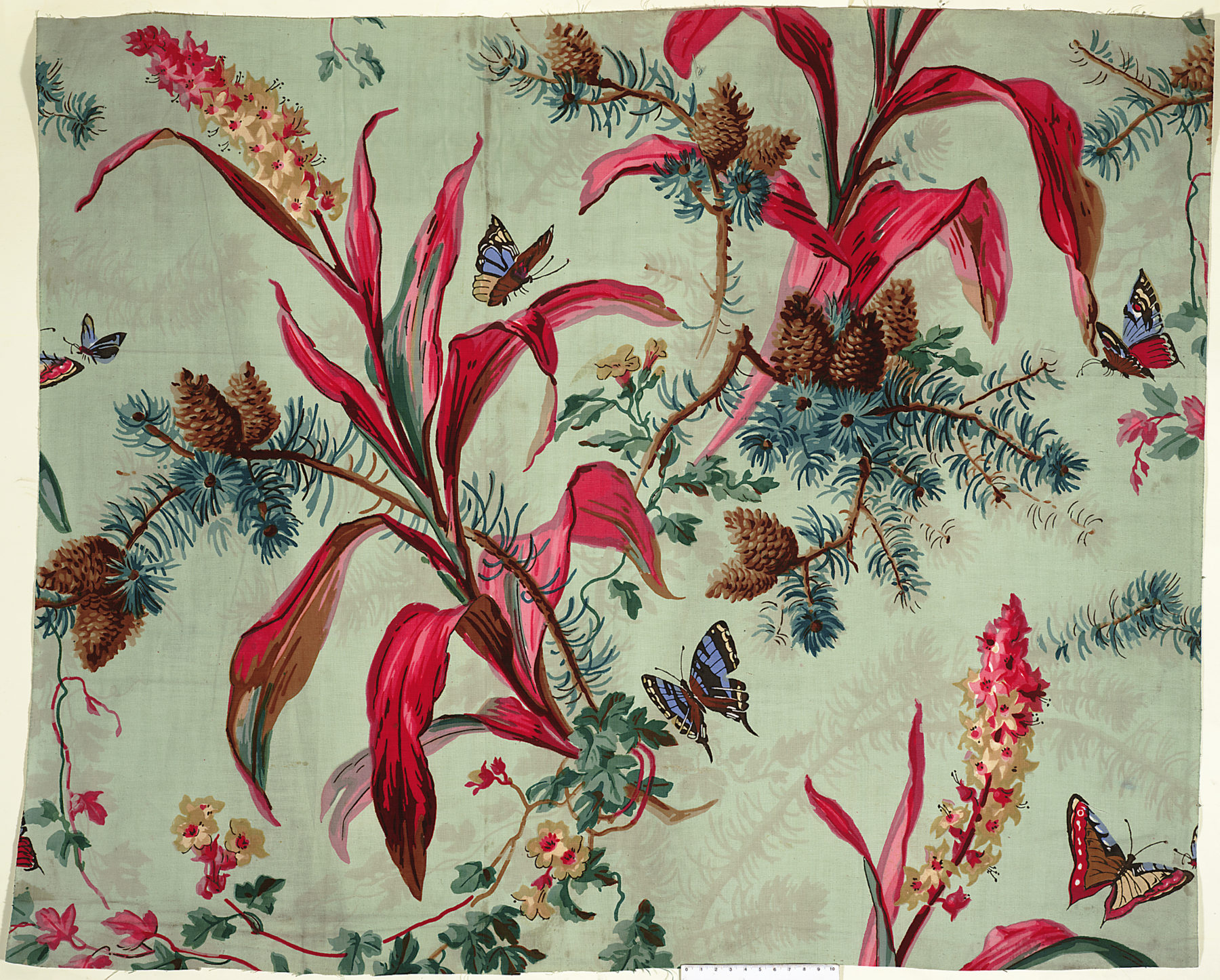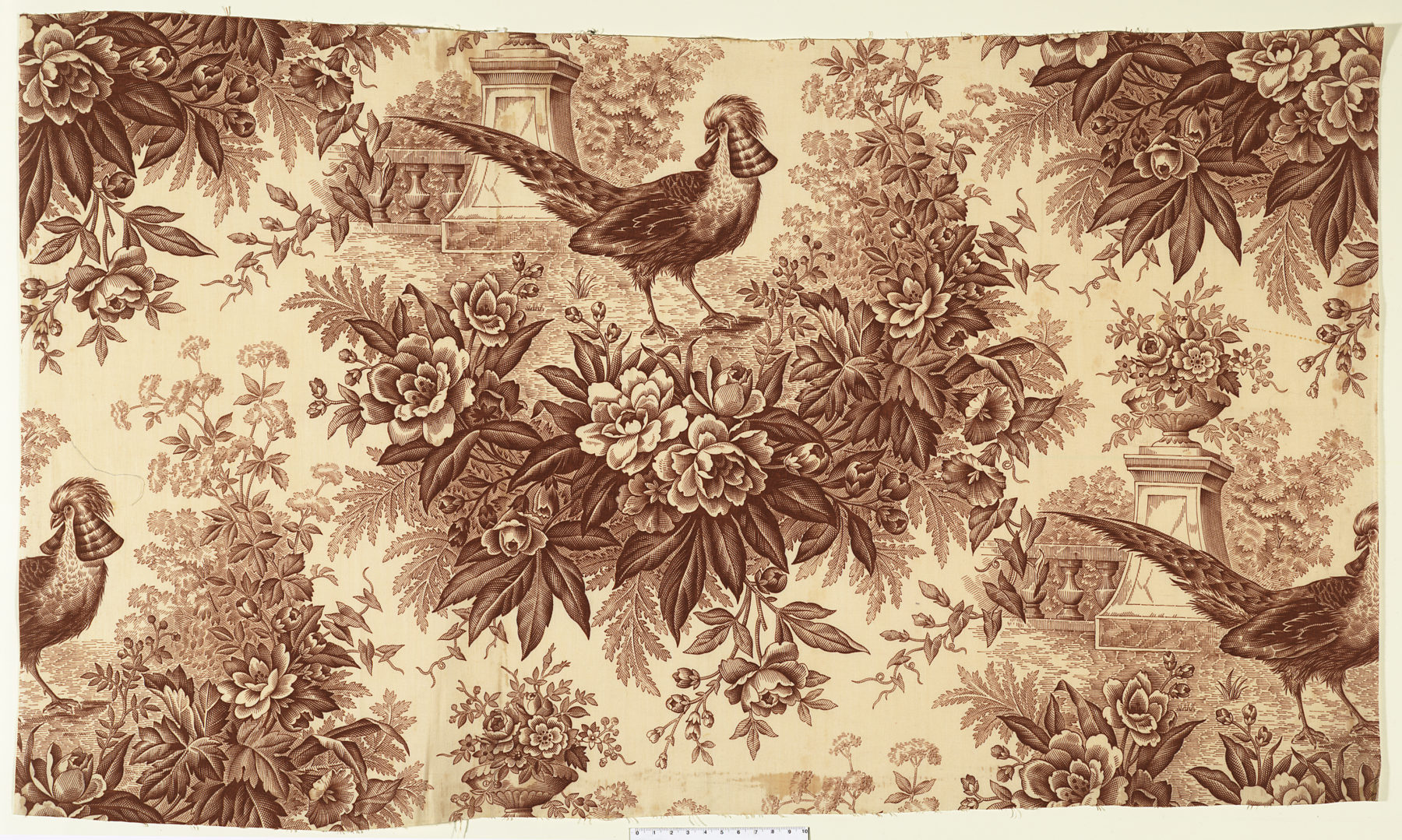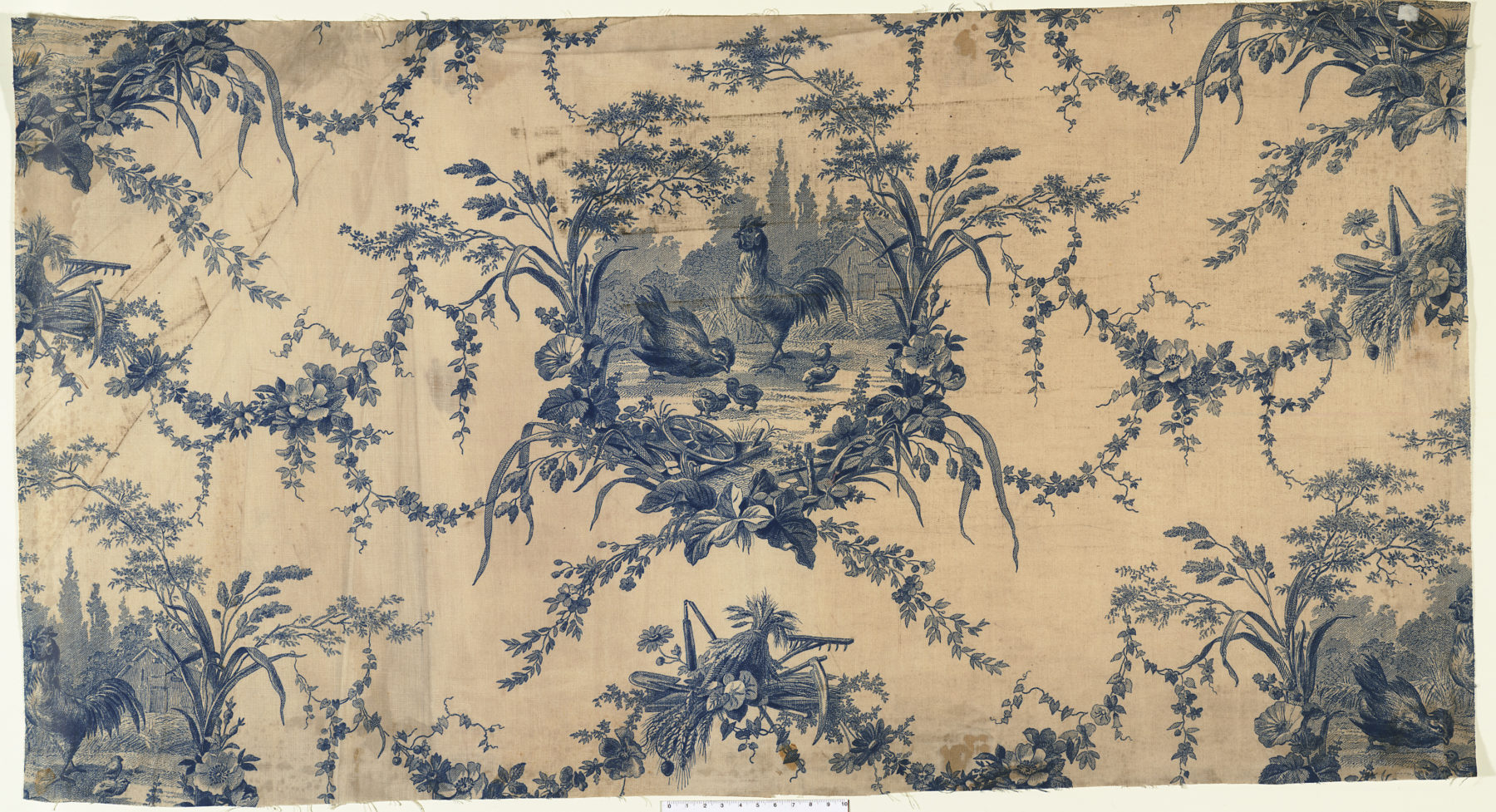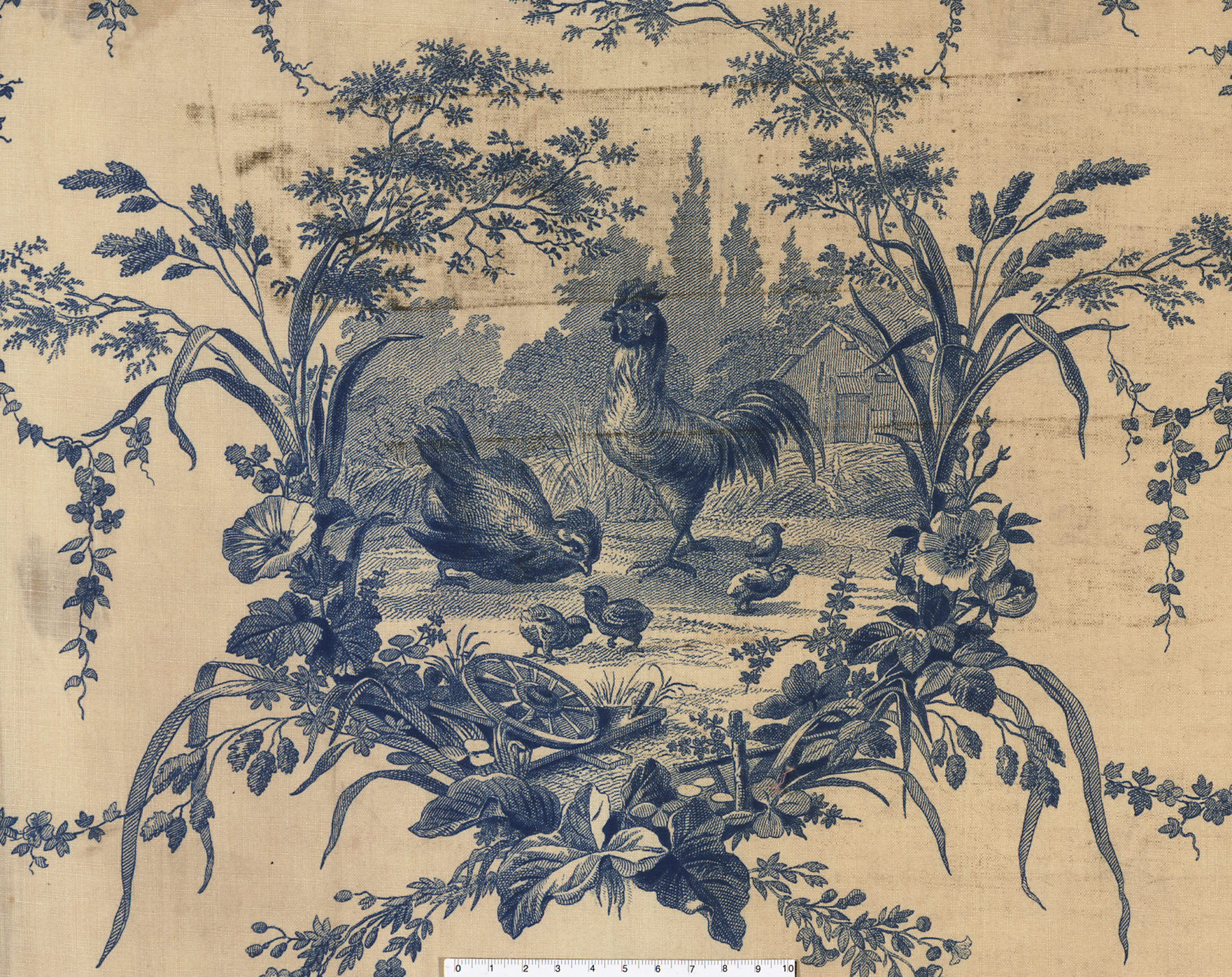 XIX Century Printed Cotton
The Age of Enlightenment witnessed some of the most audacious and complex creations in Western textile history. Venetians continued to produce excellent fabrics but the Grande Fabrique Lyonnaise was leading innovation and trends in silk manufacture.
One of the most significant parts of the FAR collection is represented by eighteenth-century Lyonnais and Venetian figured silks, with more than 800 artefacts. The collection covers the breadth of the technical and decorative genres associated with this period: bizzarres, lace motifs, Jean Rével, Rococo chinoiseries, meanders, neoclassical geometrical patterns and droguets, the sophisticated fabrics that adorned men's clothing at the end of the century. The extensive use of golden and silver yarns and the fantastical colour palettes make eighteenth-century silks one of the most fascinating sections of the FAR collection.