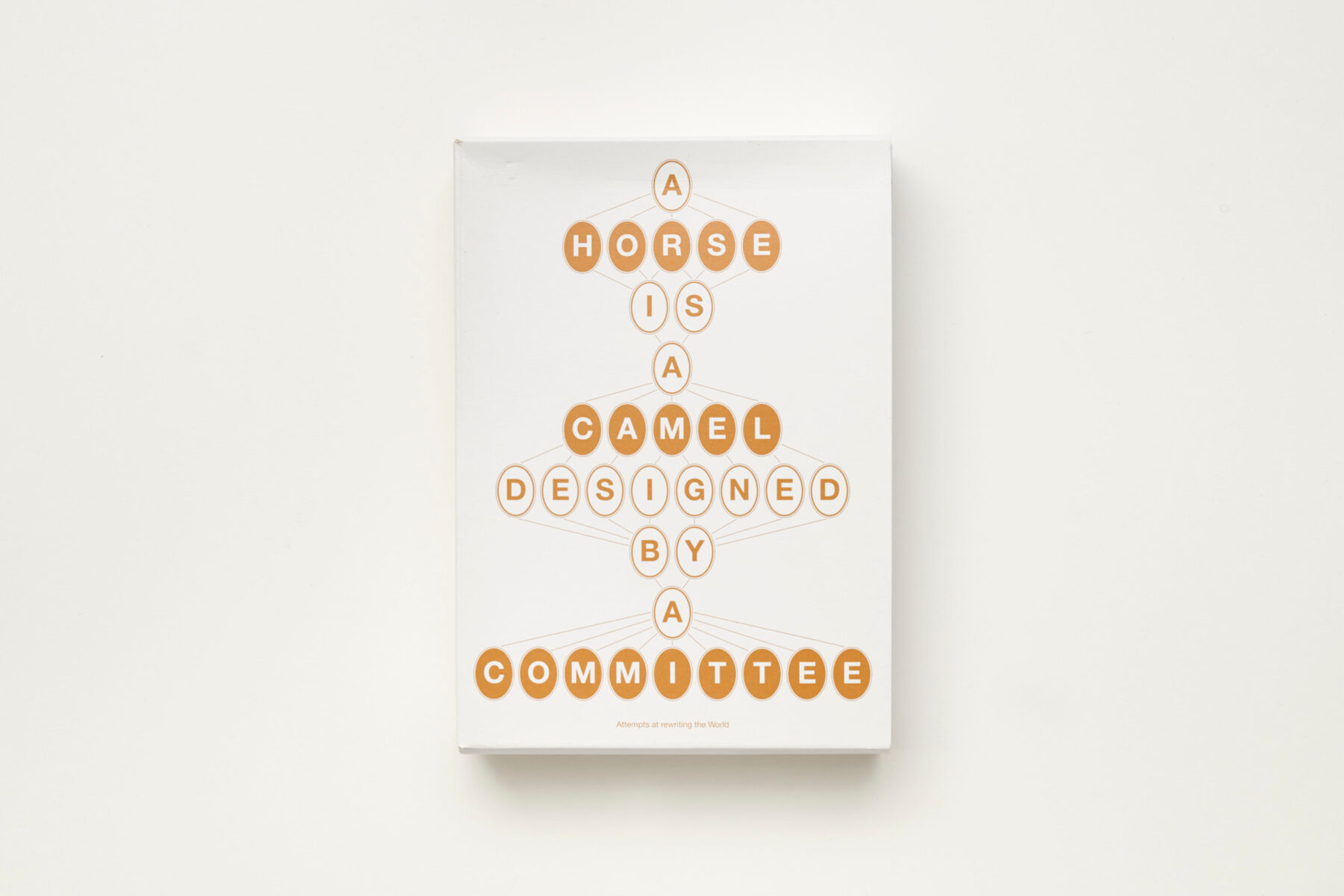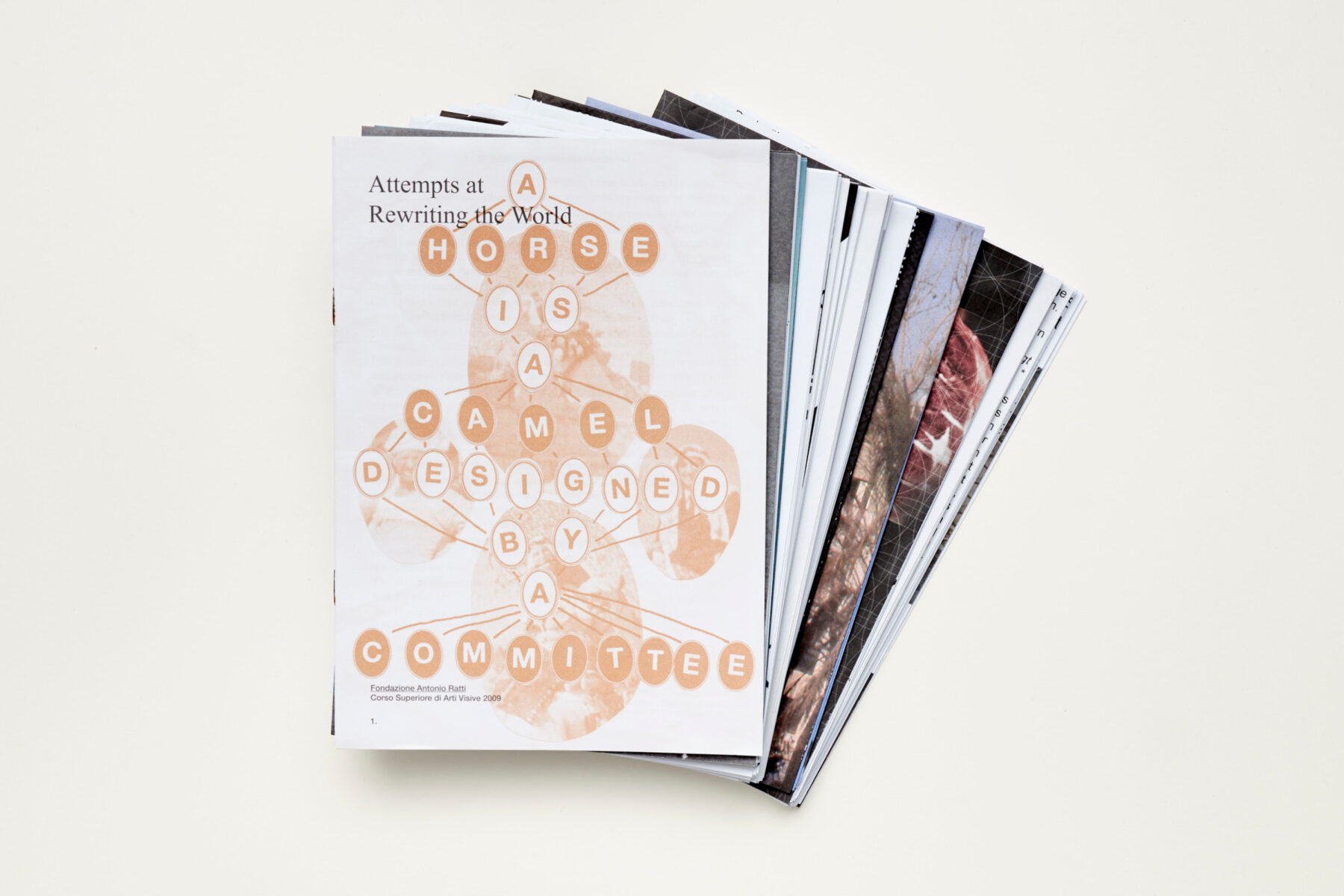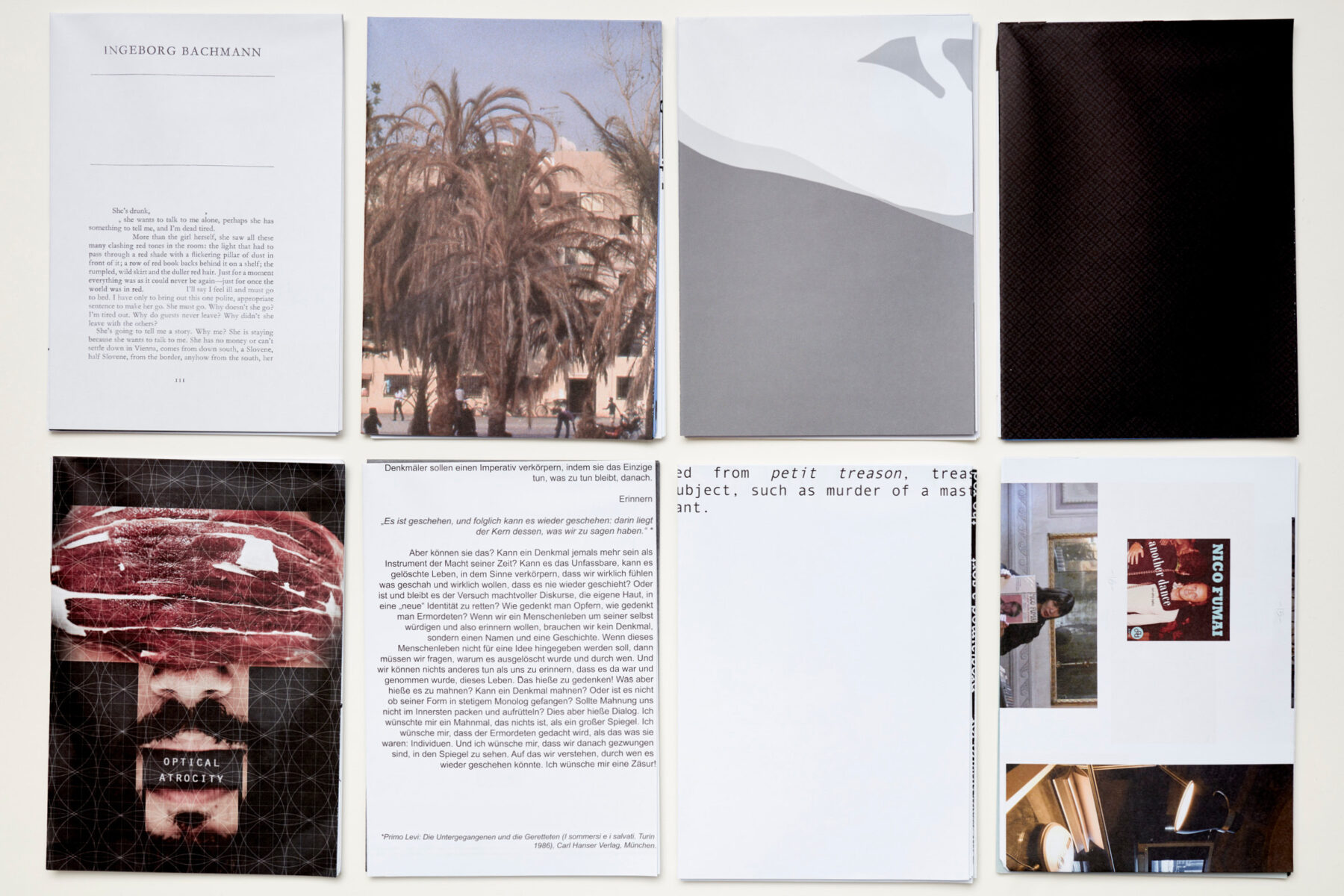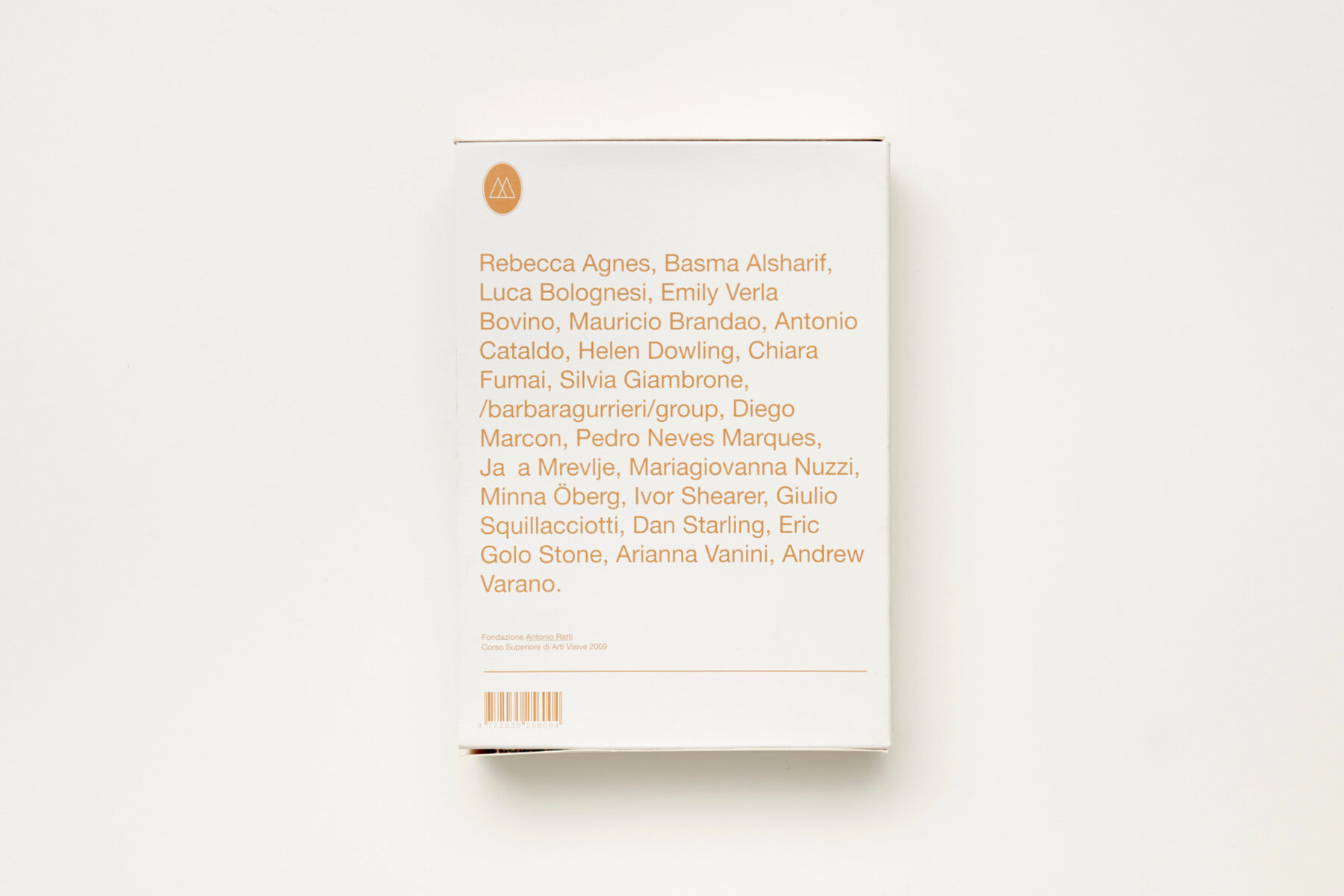 A Horse is a Camel Designed by a Commettee

€25.00
This publication, presented as a box containing 22 posters and a booklet, was created to record the work produced by twenty-one young artists (Rebecca Agnes, Basma Alsharif, Luca Bolognesi, Emily Verla Bovino, Luiz Mauricio Brandão, Antonio Cataldo, Helen Dowling, Chiara Fumai, Silvia Giambrone, Eric Golo Stone, Barbara Gurrieri/group, composed by Barbara Gurrieri and Emanuele Tumminelli, Jaša, Diego Marcon, Pedro Neves Marques, Mariagiovanna Nuzzi, Minna Öberg, Ivor Shearer, Giulio Squillacciotti, Dan Starling, Arianna Vanini, Andrei Varano)during the 15th Advanced Course in Visual Arts at the Fondazione Antonio Ratti, with visiting professor Walid Raad.
In addition to illustrating the creative process, the posters serve as full-fledged artists' projects conceived for the catalogue: white sheets given to the artists as a unique way of presenting their projects; whereas the booklet presents the literary, artistic, historical and philosophical background of the works in form of quotes selected by the students.
Last but not least, a third element showcases the concrete results of the course in a banner with photos of the two final exhibitions held respectively at Fondazione Bevilacqua La Masa and Fondazione Claudio Buziol, both in Venice.
---
Publisher: Mousse Publishing, Milan
2009, Eng., 22 posters and a booklet