John Knight
Considered Agreement
EXHIBITION
25 July–30 September 2022
FAR - Villa Sucota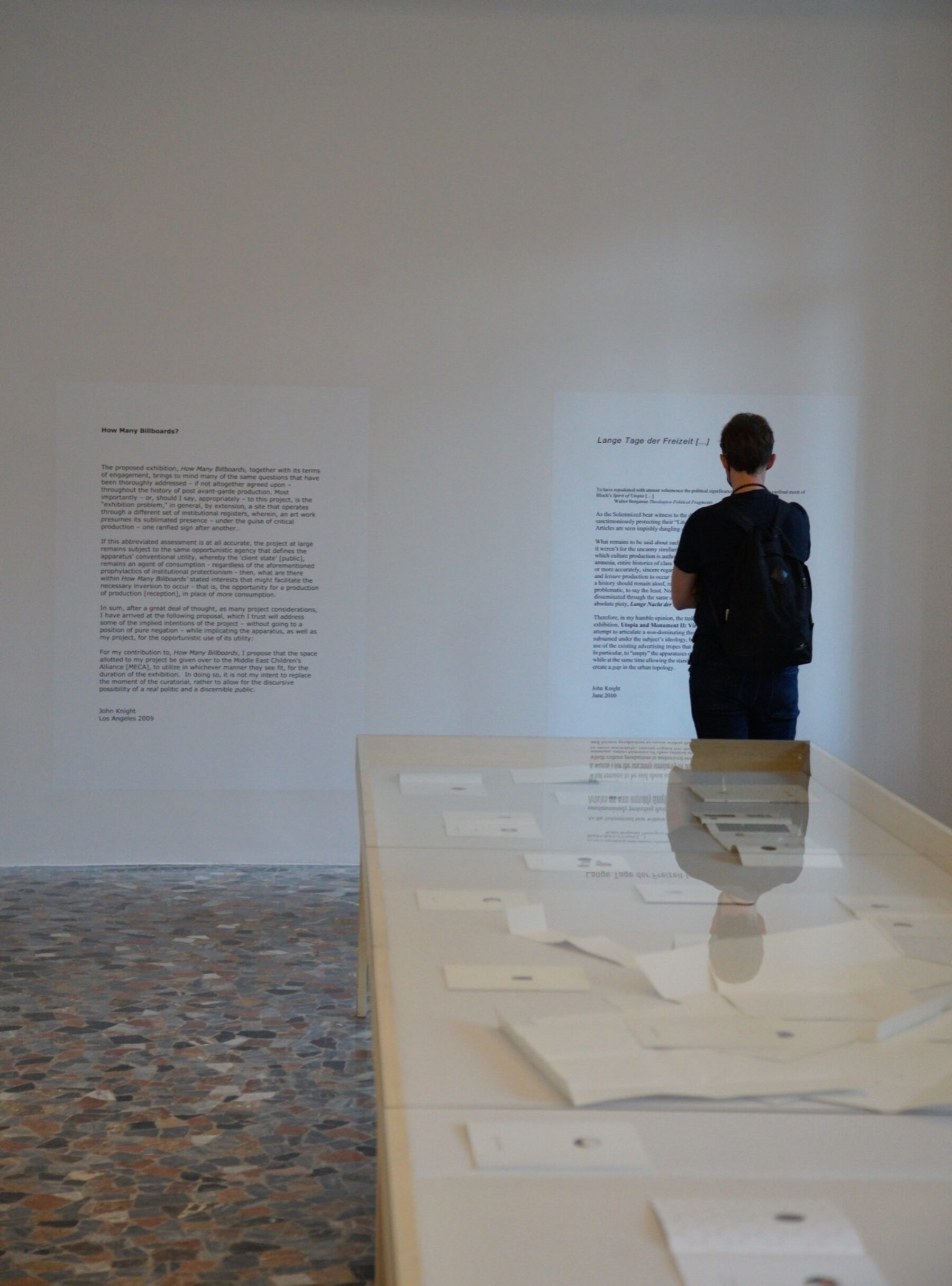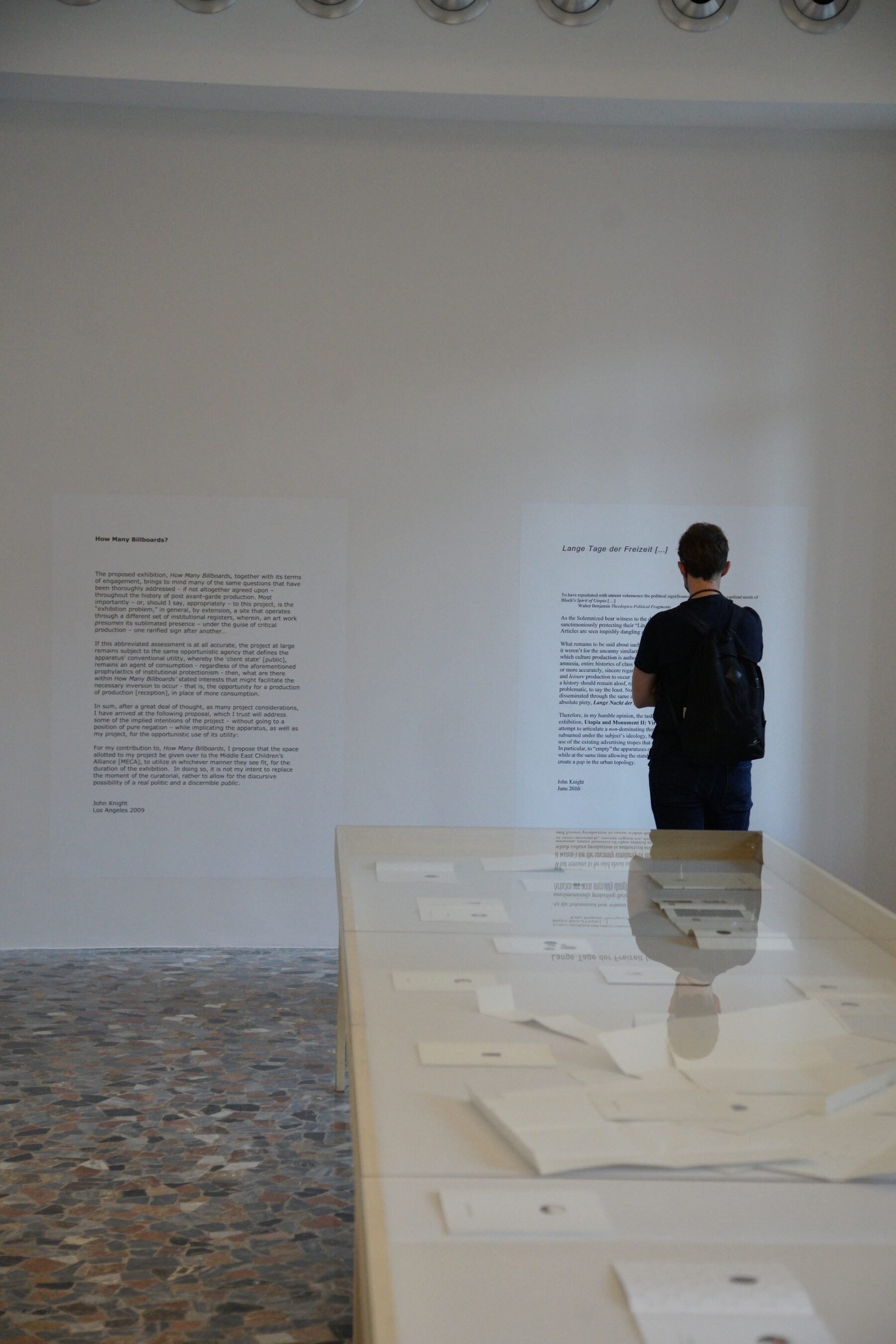 From July 25-29 and during the month of September, the spaces of the Antonio Ratti Foundation will host John Knight's Considered Agreement, the closing event of the XXVI edition of the CSAV Artists' Research Laboratory, held by the artist as visiting professor.

For the first time, the U.S. artist is showing a selection of postcards, publications and rants produced during the past three decades of his work, characterized by a close confrontation with the social, cultural, political and architectural contexts in which they are positioned




Since the late 1960's, the elusive Los Angeles-based artist John Knight has pioneered the practices of site-specificity and institutional critique, always interested in interrogating the underlying geopolitical and economic systems implicit in everyday conventions. Eschewing a signature style, Knight prefers to work in situ, engaging with and responding to the context of each unique site. Often utilizing the visual strategies of architecture, advertising, and corporate design, Knight's multilayered projects challenge the art establishment and its relationship to a larger global politic.

John Knight (b. 1945) lives in Los Angeles and works in situ. Recent exhibitions include CCA, Kitakyushu, Japan (2019), Ordet, Milan (2019), établissement d'en face, Brussels (2018), Cultuurcentrum, Strombeek (2017) Sculpture Project Munster (2017), SMAK, Ghent (2017), Cabinet, London (2016), REDCAT, Los Angeles (2016), Art Institute of Chicago (2015), Greene Naftali, New York (2015), Portikus, Frankfurt (2013), Galerie Neu/MD72, Berlin (2013), Stedelijk Museum, Amsterdam (2012), Whitney Biennial (2012), MOCA, Los Angeles (2010); and Hamburger Bahnhof, Berlin (2009).