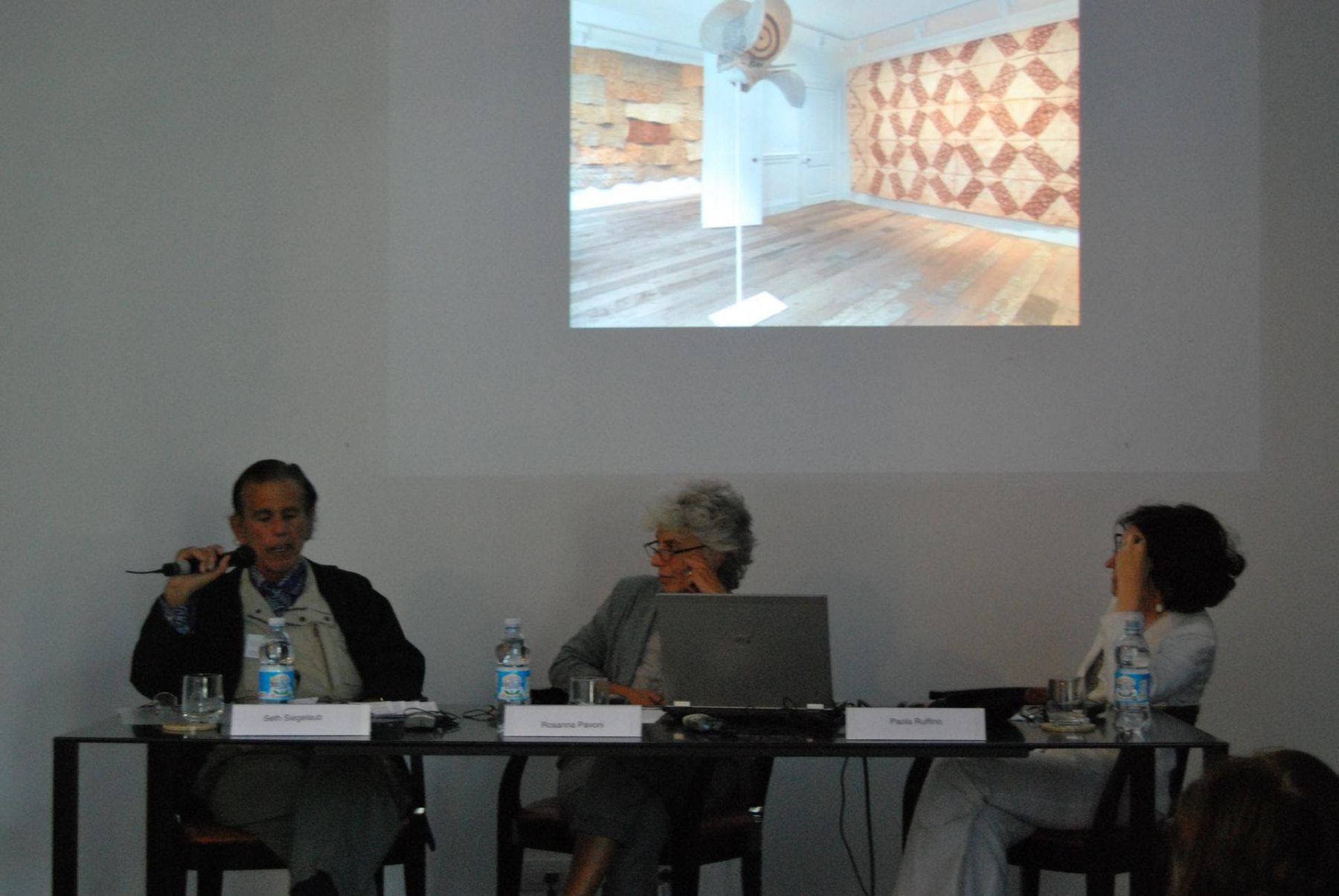 Independent curator, theoretician, researcher, collector and bibliographer, Seth Siegelaub was and still is a pivotal figure for curators, artists and scholars. His practical and theoretical approach to textile coexists with his political engagement and his commentary on artistic production. He was continually aware of the social aspect of textile.
In 2012, while giving a lecture at the FAR Collecting Textiles symposium, Seth Siegelaub expressed his desire to find a repository for the textile collection and the book archive gathered during more than fifty years of passionate research, within an institution that could take care of his legacy. The archive would also become a physical and digitalized inventory, the continuation of the method of dissemination that he initiated with the Stichting Egress Foundation.
Fondazione Antonio Ratti committed itself to acquiring his collection of more than 9000 volumes and welcomed the generous donation of Sigelaub's textile collection from Marja Bloem, who inherited it in 2013. This precious addition to Antonio Ratti's estate expanded the library of the Foundation, with the addition of some titles which will lead to the collection being more complete and more accurate. It will also further enhance FAR's textile collection, creating a dialogue between two collectors who, despite their differences, shared a common cultural vision. The union of the two collections represents a unique bibliographic and textile patrimony, and FAR is committed to protecting and promoting it.